Champagne rosé has never been more popular, says Tyson Stelzer.
It wasn't long ago that we wouldn't be caught dead drinking pink. How times have changed. Rosé champagne is now a highlight of every champagne dinner I host, and connoisseurs can't seem to get enough of it.
So much so that Champagne is struggling to keep up supply. Fifteen years ago, less than one in thirty bottles of champagne was rosé. Now it's one in ten, driven largely by unprecedented demand in the UK and US.
Australia has been reluctant to jump on the rosé wave. Perhaps because of the mistaken idea that it's sweeter than white champagne, or maybe simply because it's more expensive.
We've grown up on Aussie sparkling rosé line-priced with its white equivalent, so when it comes time to trade up to champagne, we berk at paying an average of 30% more. And perhaps rightfully so. The champenois justify this on the basis that it costs more to produce rosé than white champagne, but is it really this much more?
Rosé is made in essentially the same manner as white champagne, with a subtle difference. Colour is achieved in one of three ways. The 'Saignée' method adds free-run juice from just-crushed red pinot noir or pinot meunier grapes to produce the finest, palest rosés, while the 'limited maceration' method produces darker, heavier wines through a quick soak on red grape skins. Most of the time, rosé is blended from white champagne and a tiny quantity of champagne made as a red table wine. The addition is often just 5-10 percent, but it can be as much as 20 percent.
It takes mature vines in a particularly warm site in Champagne to produce red wine for rosé, and yields are typically reduced to ensure full ripeness. But even if the cost of producing red wine were as high as double that of the base white wine, an addition of 10% in the blend shouldn't increase the cost of production by more than 10 percent.
Some houses get the economics right, and there are bargains to be found in the world of sparkling pink. There's also more diversity on the shelves than ever, from the most delicate apéritif styles to powerfully structured wines, ready to tackle main course fare.
The difference is instantly recognisable, because deeper colour in rosé champagne is a sure sign of greater intensity of flavour and structure. Champagne rosé in clear bottles offers an insight into the style before you even pop the cork.
Why, then, are most bottled in dark green glass? Because if they're not, they might taste like onions and garlic! 'Lightstruck' is a champagne fault in which exposure to daylight or fluorescent light causes champagne to develop off, vegetal characters. Dark green bottles naturally filter most of the problematic light, but clear glass bottles block just a tiny fraction. Champagne can deteriorate even in just a few minutes in the sun.
Some champagne houses ship clear glass bottles in cellophane wrap, gift boxes or cotton bags for protection. Always keep it sealed until the moment you serve it, and never buy a clear glass bottle of champagne that's been sitting exposed on a shelf or in an illuminated fridge.
Tyson Stelzer's new book The Champagne Guide 2014-2015 is released this month.
Jacob's Creek Sparkling Rosé NV, $14
Don't be a label snob, Jacob's Creek is one of my favorite rosés for entertaining the masses. It's a refreshing and creamy froth of strawberry and cherry fruit. Best of all, it's not too sweet.
Jansz Tasmania Premium Rosé NV, $30
Talented Jansz winemaker Natalie Fryar calls herself a rosé colour snob because she can't stand hot pink. To guarantee an elegant hue, she cleverly and unusually adds the colour to her silky rosé after it's matured rather than before.
Lanson Rose Label Brut Rosé NV, $60
In the world of champagne rosé, this is a small price to pay, but don't be put off by this or its gaudy pink label, because this is a beautifully elegant rosé. Brand new in Australia this month.
J. Dumangin Fils Brut Premier Cru Rosé NV, $60
Introducing one of Champagne's most finely crafted and refined rosés at a refreshingly affordable price. It's lively, fruit-fresh, crisp, tangy and tastes like just-picked strawberries.
André Clouet Brut Rosé NV, $75
André Clouet is the finest grower in two of Champagne's most powerful pinot noir villages, and wields the variety to full advantage in a rosé that epitomises elegance and focus in the midst of generous intensity.
Louis Roederer Brut Rosé 2008, $135
2008 was the finest vintage in Champagne in more than a decade, charging this cuvée with high-tensile structure and vivid, breathtaking delicacy. It hasn't looked this impressive since 1996.
Bollinger Rosé Brut NV, $160
Bollinger Rosé has only been around five years and has already doubled in production. Just 5% red wine transforms Bollinger's infamous Special Cuvée into a rosé of strength, depth and surprisingly effortless grace.
Krug Rosé Brut NV, $650
The most luxurious and decadent of all champagne houses, the ethereal restraint and delicate air of rosé seems a paradox for Krug. Detailed intricacy dances with light-footed grace on a stage of epic complexity.
Tyson Stelzer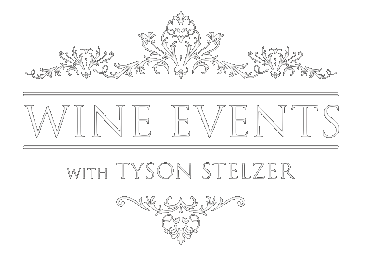 We'd love to add you to our list of friends so you're first to receive updates on all our upcoming dinners, tastings, tours, articles and books.