Royal Mail Hotel Dunkeld – A Grand Award for Outback Australia
In the tiny outback town of Dunkeld in Victoria, Australia, it's a nightly occurrence to spot sommeliers dashing across the highway clutching a bottle of Domaine de la Romanée-Conti, an old Château Latour or an Australian icon. Plucked from a giant climate-controlled cellar, a steady stream of prized bottles make their way to The Royal Mail Hotel, a rising star of Australian destination dining, boasting a wine list never before witnessed in the Australian bush.
It takes quite an experience to lure expectant diners to drive from Melbourne (more than 3 hours), Adelaide (6 hours) or Sydney (12 hours) but The Royal Mail Hotel fills almost every one of its 32 seats five nights a week.
Set in the volcanic plains between the striking mounts Sturgeon and Abrupt in the Grampians National Park, the cuisine of The Royal Mail Hotel reflects its natural surrounds as dramatically as its location. The kitchen team starts every day in their extensive kitchen gardens, harvesting almost every vegetable, fruit, herb and flower they will serve that night. Their olive grove supplies olives, free range chickens offer fresh eggs, and resident bees provide honey. Harvested, prepared and cooked by the same hands on the same day, The Royal Mail Hotel defines a new benchmark for freshness of seasonal Australian produce, with nothing left in the refrigerator overnight.
Just two dining options are offered, an 'omnivore' ($180) and a vegetarian ($150) set menu, each a gastronomic odyssey of ten courses, presenting exceptional ingredients in clever combinations. The simplicity of natural flavours is the focus, with a creative twist, and Executive Chef Dan Hunter is never afraid to push the boundaries. Dry aged jumbuck and flathead sashimi are surprisingly complementary with salted dandelion, and egg yolk, salt fish and crackling with new potatoes make for a captivating contrast of textures and flavours. Local lamb is gently treated to maintain its tender texture, and fresh seafood is line caught off the Victorian coast.
It's difficult to say whether food or wine is the key draw card for The Royal Mail Hotel, but there's no doubt one of the best-priced and most extensive wine lists in the country is a considerable lure to attract repeat patrons. At the top end, many of the great wines of the world are offered at little more than retail shop prices. Wine lover and owner Allan Myers purchases Burgundy and Bordeaux en primeur and carefully cellars every bottle just across the road until each is in its prime, guaranteeing not only value but rare provenance.
Deep verticals of Bordeaux feature all the greats including Château Latour back to 1967 (AUD$1,003), Haut-Brion to 1985 ($612), Lafite to 1984 ($675), Mouton-Rothschild to 1961 ($5,950), Margaux to 1934 ($2,320), Cheval-blanc back to 1985 ($1,000) and Pétrus to 1979 ($1,620). Domaine de la Romanée-Conti commands two pages of the 97 page list all to itself, featuring vintages back to 1969 Grands Echézeaux ($1,990).
Australia's icon wines all star here, with verticals including Penfolds Grange back to 1975 ($950) and Leeuwin Estate Chardonnay to 1985 ($259). Located close to the border between the wine regions of Grampians and Henty, Victorian wines are rightfully showcased. Nearby Best's offers 16 vintages of Bin 'O' Shiraz back to 1971 ($246), Mount Mary Pinot Noir reaches back to 1979 ($221) and Giaconda Chardonnay to 1991 ($453).
Options at the affordable end of the spectrum are refreshingly extensive, with close to seventy bottles offered under $50, including a full bottle of Barons de Rothschild Reserve Special 1997 ($28). A set selection of 9 glasses of wine accurately matched to each menu is also offered ($120), spanning a diverse set of countries and styles, plundering some of Australia's icons and back vintages spanning two decades.
The Royal Mail Hotel achieves a unique balance between warm, country hospitality and high street polish, with a skilled set of staff remaining friendly and relaxed, while ever attentive and efficient. This leaves patrons with the difficult decision of whether to order the matched wines or delve deep into one of Australia's most extensive cellars. The best advice is to bring a big group and keep the sommeliers running back across the road.
Tyson Stelzer
Royal Mail Hotel Dunkeld
98 Parker Street (Glenelg Highway) Dunkeld Victoria 3294 Australia
Telephone: +61 (0) 3 5577 2241
Web site: www.royalmail.com.au
Wine selections: 2,700
Number of bottles: 26,000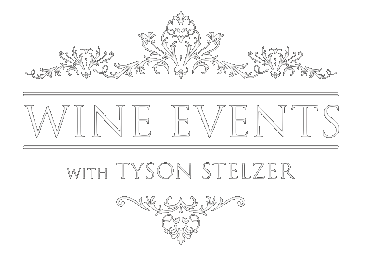 We'd love to add you to our list of friends so you're first to receive updates on all our upcoming dinners, tastings, tours, articles and books.