Rutherglen – Fortify yourself
Australia's fortified wine capital is reinventing itself.
When the door of the old barrel shed at Chambers Rosewood winery is thrown open, visitors are greeted by a breath of warm air of intoxicating aroma, rich, sweet and generously inviting. Inside the humble, dusty space within, scores of giant, ancient barrels aligned in haphazard rows emanate the scent of more than a century-and-a-half of Australian winemaking heritage. This is no museum of forgotten history, no symbolic relic of a bygone era. This treasure is very much alive and well. And it's stirring a newfound interest.
In the late 1800s, no wine region in Victoria was more important than Rutherglen. Sprawling across the sparse, parched landscape of the far north-east corner of the state, this region has fought to retain its crown as king of Australian fortified wines. It might have seemed its fortunes were dashed forever when preferences switched to table wines in the 1960s, but in recent years, the winemakers of Rutherglen have been pleasantly surprised by increasing demand for their fortified muscat, muscadelle (formerly labelled 'tokay,' now 'topaque'), tawny (previously 'port') and apera (formerly 'sherry'). Meeting demand is their new challenge, because no wine style takes longer than this to create.
Each year, Stephen Chambers draws just seventy half bottles of Chambers Rosewood Rare Muscat and Rare Topaque from ancient barrels in his shed, offering them to visitors at a cool $250 each. Prized as two of Australia's most revered fortifieds, they sell quickly, at which point he declares them sold out. Increasing production simply isn't on the agenda for a blend commenced in the 1890s.
The magic of Rutherglen's fortified wines lies not in its unique climate or soils but in a priceless treasure of ancient wines spanning more than 120 vintages, nurtured inside grand old barrels. These old reserves are carefully blended with younger vintages to create styles of varying age and character, from light, affordable, young blends simply labelled "Rutherglen" or "Classic" to the hedonistic power of those branded "Grand" or "Rare." Invariably, the older the reserves, the more complexity, intensity and sheer magnificence.
At Morris Wines, fifth generation winemaker David Morris estimates that the average age of the components in his top blend, Morris CHM Rare Liqueur Muscat, is close to forty years. He releases just 100 half bottles every year at $500 each. In response to increasing demand, he has steadily increased stocks of aged wines for the past twenty years as well as capping sales of his Old Premium Rare Muscat and Topaque, two of the best value old fortifieds in the region.
Time is not the only force working against Rutherglen's efforts to grow production. What appears to be black soot coating the rafters of its barrel sheds is an ever-present reminder of evaporation. The warmth of the sun radiates from corrugated iron rooves, evaporating an "angel's share" of four or five percent from each barrel every year, and as much as fifteen percent in a dry year. This doesn't sound like a lot, but after twenty years the angels have pilfered half of every barrel. The priceless liquid that remains is potent, as viscous as engine oil, and even a small dose can transform a blend.
It takes a resolutely determined lot to champion a wine style that takes an entire generation to create, and a courageous spirit to continue to painstakingly craft such rare wines in tiny volumes. "We hang on to this style because we've been silly enough to do it for so long, and perhaps now we're at a point where we might be able to start to reap some of the rewards!" suggests Morris, whose family has been making wine in Rutherglen since 1859.
For a wine style so deeply rooted in the fabric of history, Rutherglen's winemakers have recently embraced the opportunity to hone their individual house styles, having greater confidence to take pride in their own vineyard, winemaking and blending techniques. With more intricate attention to detail at every stage, the diversity of Rutherglen wines has never been more pronounced.
And not only its fortified wines.
It's Monday night in Rutherglen. The local vignerons group has descended on Tuileries, the best restaurant in town, for their monthly tasting dinner, an institution that has been ongoing continuously for forty-five years. The stalwarts of the region are all here, each bringing five or six generations of experience in fortified winemaking. But tonight isn't about fortified wines, and it's not the old guard who are directing proceedings.
Until recently, the senior vignerons and junior vignerons met separately in Rutherglen. The merging of the two is symbolic of the unity that is building in the region. Tonight's proceedings are led by twenty-six-year-old Simon Killeen, who confidently guides the gathering through an eclectic selection of white and red wines from around the world. A spicy and textural dry red from Portugal stirs particular interest. Made from traditional port varieties, there's untapped opportunity for wines like this in Rutherglen, a region widely planted to the same varieties.
Seventh generation winemaker at Stanton & Killeen, Simon Killeen is representative of a new generation enthusiastically leading the region in discovering international wine styles and their relevance in extending Rutherglen's diversity. The varieties of Spain and Portugal are showing particular promise, with great success for vibrant expressions of tempranillo. For five years, Killeen has blended four port varieties to create an enticingly fragrant red wine named "The Prince Reserva."
Wines like this provide a refreshing twist for Rutherglen reds, which have typically been bold and robust, often with plenty of alcohol and firm structure. At Rutherglen Estates, young winemaker Marc Scalzo is demonstrating the propensity of this region to produce both white and red wines from traditional varieties from the Rhône valley in France, with elegant texture and true varietal integrity.
Rutherglen's living history remains in capable hands, sustained by vigilant custodians with the daring to seek ways to refine their wines for future generations.
This is a history worth discovering in person, and it's more accessible than I realised, having braved the long drive from Melbourne or Sydney in the past. Much smarter to fly Qantas from Sydney to Albury (1 hour) and drive to Rutherglen (30 minutes).
Cellar doors
All Saints Estate
All Saints Road Wahgunyah. 1800 021 621. allsaintswine.com.au
Towering Elms line the grand entry to All Saints, a fitting prelude to a towering castle that stands as a striking monument to the early success of the region. This was the largest winery in the southern hemisphere when it was built in the 1880s, and its original 1883 basket press remains in use. Such is the grandeur of this estate and its grounds today that its maintenance and gardening crews outnumber its winemaking team. A tour is a highlight of any visit to the region.
Campbells Wines
Murray Valley Highway Rutherglen. 1800 359 458. campbellswines.com.au
Between the barrels of the original 1870 winery, a self-guided tour is a captivating introduction to the fortified winemaking process and five generations of Campbell family winemaking history. This is the home of some of Rutherglen's finest table and fortified wines today. Quality and balance are more important than numbers here, with blends dating back to 1920, nurtured in vats hailing from the late 1800s, making for aromas and flavours that hark back to a bygone era.
Chambers Rosewood
Barkly Street Rutherglen. (02) 6032 8641. chambersrosewood.com.au
Home to some of Australia's most prized fortified wines for more than 150 years, the rustic authenticity of the corrugated iron shed and the classic labels of Chambers Rosewood are testimony to the priority that it's what's inside that counts here. Its rare muscat and topaque are extracted from blends originating in the 1890s, but plenty of younger blends offer affordable options.
Morris Wines
Mia Mia Road Rutherglen. (02) 6026 7303. morriswines.com.au
The drive to Morris along a long driveway between vines dating from the 1920s is like a pilgrimage to old muscat and topaque. Rumour has it that this is the home of the largest old reserves in the country, and a poke through its enormous barrel shed reveals a heritage like I have seen nowhere else. Be sure to book a tour in advance, and leave plenty of space in your boot – these are some of the finest and reasonably priced fortifieds in Australia.
Stanton & Killeen
Jacks Road Rutherglen. (02) 6032 9457. stantonandkilleenwines.com.au
Stanton & Killeen is home to Australia's most legendary vintage fortified, a single vintage red style of profound longevity. The cellar door offers vintages spanning the past thirty years at very reasonable prices. This estate is also at the cutting edge of dry red table wines from Portuguese varieties, epitomised in Simon Kileen's spicy and fragrant blend, "The Prince Reserva."
Rutherglen Estates
13-35 Drummond St Rutherglen. (02) 6032 7999. rutherglenestates.com.au

Rutherglen Estates is unusual in this region for its focus on table wines, with just one fortified to its name. Planted just 16 years ago, this is a new player in the grand history of Rutherglen, with notable success with the white wines of the Rhône Valley, particularly marsanne and viognier. Its reds rank among the most refined in the region.
Places to eat
Campbells Wines
Murray Valley Highway Rutherglen. 1800 359 458. campbellswines.com.au
Grab a bottle of wine and enjoy a snack under the oaks alongside the old vineyard at Campbells Wines. The cellar door offers hamper boxes featuring such local delights as Milawa cheeses, Colivers Road Butchers cold meats, Gooramadda Olives and Jim Jams fig and quince paste.
Jones Cafe
61 Jones Road Rutherglen. (02) 6032 8496. joneswinery.com
Mandy Jones runs her casual and homely restaurant in an 1860 heritage-listed building two minutes out of Rutherglen. Hearty and uncomplicated lunchtime fare in a French theme is created from local ingredients where possible, including tasty Rutherglen lamb, Harrietville trout, Murray cod and Albury Wagyu beef.
The Pickled Sisters Cafe at Cofield Wines
Distillery Road Wahgunyah. (02) 6033 2377. pickledsisters.com.au
The Pickled Sisters has become a popular lunch stop between Sydney and Melbourne. If an ingredient isn't made on site, it's purchased from friends. Perch yourself amid the roses on the deck and order a Vineyard Platter featuring local meets, terrine, cheeses and olives.
The Terrace Restaurant at All Saints Estate
All Saints Road Wahgunyah. 1800 021 621. allsaintswine.com.au
All Saints Estate is home to a cheesery and providore, and one of the top restaurants in the region. A long lunch is mandatory or, better still, dinner if you're fortunate enough to arrive on a Saturday night. The house-made bread is sensational, eclipsed by roast Bendigo rabbit or grilled cuttlefish with Merguez sausage.
Tuileries Restaurant
13-35 Drummond St Rutherglen. (02) 6032 9033. tuileriesrutherglen.com.au
Open every night of the week, Tuileries is the best place in Rutherglen for an evening meal. This contemporary space serves modern Australian fare, taking inspiration from Europe and Asia. A wide variety of dishes showcase local ingredients where possible. Rutherglen wines are featured both in the wine list and in the menu.
Places to stay
Renaissance Farm Bed & Breakfast
507 Boorhaman East Rd Rutherglen. (02) 6035 7216. rutherglenvic.com/accommodation/accomm_content.asp?accommID=15. From $140.
Ten minutes out of town, Robyn and Neil Funston's country homestead makes for a tranquil escape amidst farming properties. Two ensuited bedrooms separated from the homestead offer privacy, with meals offered in your own room or in the homestead. Renaissance Chocolates are hand made by Neil on site, using Rutherglen wines.
Tuileries
13-35 Drummond St Rutherglen. (02) 6032 9033. tuileriesrutherglen.com.au. From $199.
Tuileries offers friendly, modern and spacious accommodation on the edge of Rutherglen, surrounded on three sides by a once important vineyard. The vines are sadly no longer thriving, but the comfortable accommodation and hearty restaurant certainly are.
Tyson Stelzer is the winner of the Wine Communicators of Australia Australian Wine Communicator of the Year 2013.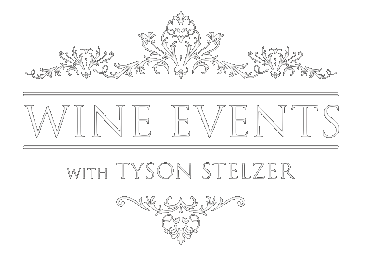 We'd love to add you to our list of friends so you're first to receive updates on all our upcoming dinners, tastings, tours, articles and books.