Australia's great white is back, says Tyson Stelzer.
What would you name Australia's best varietal wine at the moment? The buzz among wine judges this year might come as a surprise. Chardonnay.
Australia's great white grape has had a tumultous journey since its humble beginnings in this country just forty years ago. Between the mid-80s and mid-90s, it was chardonnay that led Australian wine globally, with pudgy, oaky, melon-flavoured chardonnay from warmer regions accounting for half of Australia's exports, earning the nickname "sunshine in a bottle."
Overblown chardonnay was never going to last, and by 2004 sales were in decline, ultimately overtaken by sauvignon blanc in 2009. Since then, Australian chardonnay has had an extreme makeover, emerging with a graceful and dazzling figure.
"We were blinded by waiting to harvest chardonnay until the melon and peach flavours kicked in," says Vasse Felix winemaker Virginia Willcock, who crafts chardonnay from the oldest vineyard in Margaret River. "It's taken a long time for us to figure out to pick earlier, to achieve citrus and white peach flavours and better acid balance. As soon as we did, I exclaimed, 'Oh my god, that's magnificent! Why haven't we done this before?'"
Chardonnay is grown in every one of Australia's 63 wine regions, but it's cooler places like Margaret River that are defining an exciting new era for this variety. Chardonnay of definition and finesse has become the aspiration, sensitively accentuated with lower alcohol and more subtle use of oak barrels.
For many makers, the vines and the place have become the focus rather than clever tricks in the winery. "Our philosophy is that less is more," explains Marty Edwards, who nurtures four different chardonnays from The Lane Vineyard high in the Adelaide Hills. "Our aim is to drag the vineyard into the glass."
In definition and longevity, Australian chardonnay has never been closer to the great white wines of Burgundy in France, the most revered chardonnays of all. But this isn't the point, according to Penfolds Chief Winemaker Peter Gago, who has been a leader in this trend for more than a decade. "Our quest is not to make chardonnay leaner, meaner, more mineral or more white Burgundian in style," he explains, "but to make it better – to age better, not blow out; wines that people want to drink."
It's initiative like this that has elevated chardonnay to where it deserves to be in Australia. Of all the great white wines of the world, none is more revered than chardonnay, and none is more expensive. Nurtured sensitively in the right places, chardonnay is capable of striking a remarkable tension between generous intensity and high-strung, long-enduring acid structure.
The versatility of this grape has seen highly acclaimed benchmarks emerge not only from Western Australia's Margaret River and South Australia's Adelaide Hills, but from Victoria's Yarra Valley, Mornington Peninsula, Macedon and Beechworth, New South Wales' Hunter Valley and Tumbarumba and increasingly from the cooler reaches of Tasmania.
Penfolds' flagship Yattarna Chardonnay has evolved toward ever cooler regions, with the current 2010 vintage boasting 96% Tasmanian fruit.
With its cool climate focus, new age chardonnay celebrates texture and mouthfeel more than impact of flavour, making it much more versatile and sensitive to food matching. Chardonnay is no longer simply roast chicken and Christmas turkey territory. Light, young chardonnay makes a lively apéritif and will confidently step up to any seafood you can throw at it.
Today, chardonnay represents just one in every dozen bottles sold in Australia, yet its production represents one in four – as much as every other white grape put together. Don't let it all go to export. Discover the new chardonnay.
De Bortoli La Bossa Riverina Chardonnay 2011, $8.50
Even Australia's warm inland regions are learning tricks of early harvesting and cool restraint, and the cold 2011 vintage has delivered an exciting and refreshing new bargain from the Riverina.
The Lane Block 1A Adelaide Hills Chardonnay 2012, $20
The Lane's entry chardonnay enjoys the same sophistication and skilful craftsmanship as the three chardonnays above it from the same vineyard, elegantly depicting this pristine, high altitude site.
The Armchair Critic Tumbarumba Chardonnay 2012, $22
In the foothills of Mt Kosciusko, Tumbarumba is the most exciting place to grow chardonnay in NSW. Rarely does it attain such class and beautifully textured structure at this price.
De Bortoli Estate Grown Yarra Valley Chardonnay 2011, $29
De Bortoli has inspired a new generation of Yarra chardonnay, and the cool 2011 season has set a new benchmark in refreshing, apéritif-style restraint and enduring longevity.
Scorpo Mornington Peninsula Chardonnay 2010, $38
The Mornington Peninsula is home to some of Victoria's most alluring chardonnays, and this is the finest yet from the tiny Scorpo vineyard, singing with lemon blossom, peach and fig.
Lakes Folly Hunter Valley Chardonnay 2012, $58
The Hunter is proof that elegant chardonnay can be born in cool regions, and no vineyard exemplifies this more emphatically than the historic Lakes Folly. Understated, complex and mineral.
Cullen Kevin John Margaret River Chardonnay 2011, $105
Under the intricate care of a rigorous biodynamic regime, Cullen's chardonnay articulates the character and texture of its site with breathtaking precision, and this is one of the finest ever.
Penfolds Yattarna Chardonnay 2010, $130
Over 15 vintages, Penfold's flagship white has been a case study in the march toward elegance in Australian chardonnay, striking a dramatic crescendo in 2010, a showcase for high tensile Tasmanian fruit.
Tyson Stelzer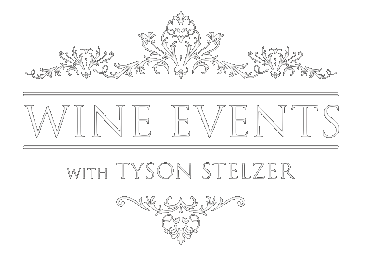 We'd love to add you to our list of friends so you're first to receive updates on all our upcoming dinners, tastings, tours, articles and books.