Is there such a thing as a bloke's wine and a ladies' wine, asks Tyson Stelzer.
I recently did something I never expected to do. I bought myself a women's deodorant. Before you jump to conclusions, let me explain. My favourite men's deodorant was discontinued and I was quickly becoming disenchanted auditioning replacements in the men's section of the supermarket aisle. Then I saw it. My beloved deodorant, clearly emblazoned with "Women's" across the can. Precisely the same scent.
What is it that makes one aroma particularly feminine and another masculine? Nothing, according to my favourite perfume guide, which devotes entire chapters to "Best Feminines for Men" and "Best Masculines for Women." But you needn't step far into a perfume shop to realise that marketers would have us think differently.
What applies to smell is equally true for taste. Food and drinks aren't promoted as gender specific. Or are they? Wander the aisles of any bottle shop and you'll quickly spot wine labels targeted at guys and others at girls.
We all know the stereotypes. Perky sparkling, frivolous moscato or sweet party pink rosé for the ladies and robust reds for the blokes. That's about as absurd as a steak menu for blokes and a fruit menu for ladies at your local pub.
Every year I have the privilege of serving wines of every style under the sun at all manner of events around Australia, from big parties for twenty-somethings to formal boardroom tastings for lawyers, bankers and doctors. The more I appreciate the way that different palates respond to various wine styles, the more convinced I am that any gender bias in wine preference is a complete and utter misnomer. Or, at best, a misdirected marketing ploy.
And there's more. I see very little correlation between wine preferences on the basis of age or even, surprisingly, of wine experience. I have male friends older than I who love sweet wines. I have female friends in their early twenties with sophisticated palates, who appreciate dry, structured, age-worthy and even sometimes quite funky wines. And all my friends now say yes to dry, elegant rosé.
The days of ordering a drink to avoid sending the wrong message are over. Welcome to a wonderful world where you can drink whatever you please.
And this is an important thing for us in Australia right now, because our rich diversity of multicultural cuisines call for a wide range of options on the wine front. Pairing wine with spicy heat is a tricky art, beit Thai, Indian or even Mexican. The secret is a subtly sweet wine without too much tannin or structure. An off-dry riesling or gewurztraminer will do the trick with white meats, or try a supple, fruity grenache blend if a red wine is in order.
What to drink with lightly textural foods like sushi and sashimi? A lightly textural wine with a little colour. Enter rosé or pinot grigio, or for a completely decadent experience, pop a bottle of sparkling rosé.
We've never had a more diverse array of wine styles at hand, so forget about what you think you should drink, go crazy and experiment to figure out what you like. If I can wear women's deodorant, you can be free to drink what you want to drink.
Elefante Blanco 2011, $13
Sales of this sassy little Spanish white blend went ballistic in Oz last year, and it's no surprise when you taste this tangy, textural dry thing.
Pizzini King Valley Pinot Grigio 2012, $19
We all need a bottle of this super-versatile white in the fridge at all times. It's fresh, zesty and lively and goes with all things summery.
Leo Buring Medium Sweet Eden Valley Riesling 2012, $20
Winemaker Peter Munro says he only makes this wine because he likes to drink it. I do, too, thanks to impeccable balance and clean lemon zest flavours.
Charles Melton Rose of Virginia 2012, $22
This inimitable, bright crimson pink thing falls into a magical space somewhere between rosé and light red wine. The ultimate teriyaki partner.
Mitolo Jester Sangiovese Rosé 2012, $22
The blokes will love one of the Jester's most captivating performances yet, an elegant and pale salmon rosé of rose petals, raspberries and pomegranates.
Framingham Classic Riesling 2010, $26
Framingham juxtaposes succulent sweetness with electric acidity to create a zesty wine of refreshing lemon fruit, ideal with anything from Thai to soft cheeses.
St Hallett Barossa GST Grenache Shiraz Touriga 2010, $40
Don't mistake this for an advertising ploy for accountants, it's a strategically assembled blend of glossy black fruits, ready for Mexican action.
Pol Roger Brut Vintage Rosé 2004, $115
The new vintage of Pol Rosé is loaded with more strawberries, orange zest and mixed spice than ever, finishing immaculate and pristine.
Tyson Stelzer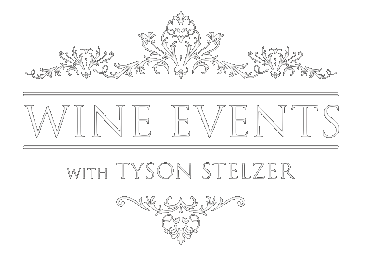 We'd love to add you to our list of friends so you're first to receive updates on all our upcoming dinners, tastings, tours, articles and books.