Tyson Stelzer presents the sparkling wines for winter celebrations.
A midsummer afternoon on the hillside of the grand cru vineyard amphitheatre of Oger in the heart of Champagne's Côte des Blancs in northern France. The sky growled as dark storm clouds assembled above the treetops. I dashed to my car, clutching my camera, the howling wind slamming the door behind me. At 2pm in the afternoon the thermometer in the dashboard plummeted to eleven degrees as the vines around me were plummeted by a ferocious downpour, transforming the narrow cobblestone streets of the village of Oger blow into gushing, raging torrents. Such is summer in Champagne.
A world away, on the balmy Sunshine Coast, we tend to think of champagne as a celebratory tipple for the warmer months. But I can't imagine even a winter's day on Hastings Street dropping to eleven degrees at 2pm. Even our winters are warmer than Champagne's summers. Which puts fizz on the agenda every day of the year.
Which is just as well, because there is no rival on earth for champagne's heightened sense of celebration. It's the quintessential apéritif, the perfect refreshener to reset the palate at the end of a big night, the obvious thing to pop for New Years and equally at home at Christmas in July.
It seems that Australia is catching on. The figures are just in, and we drank more than 5.4 million bottles of champagne last year, up more than eleven percent on the previous year, taking us to the 8th largest champagne market in the world. This equates to a third of a bottle for every adult (and I did more than my share!). Remarkable figures, considering that the seven countries ahead of us (France, UK, USA, Germany, Belgium, Japan and Italy) have a lot more people to drink champagne that we do. It must be because they have such cold winters.
Not all champagne is created equal, and never have we had such a rich diversity of styles to choose from in Australia. There are champagnes better suited to sunny summer afternoons, some are perfect with oysters, others step up to seafood main courses, even full-on roast turkey or cool late nights around the fireplace.
Champagne is a blend of three grape varieties. Chardonnay contributes elegance, finesse and structure and stands alone in "blanc de blancs" (white wine from white grapes). When young and fresh, these wines make for the most refreshing fizz for warm afternoons. Pinot noir brings champagne its perfume, body and richness and pinot meunier its plump fruitiness. Most champagnes are blended from a majority of these two red grapes, even if the finished wine is white. This is achieved by pressing the white juice from the grapes immediately after they are harvested, leaving the red skins behind.
The richness of pinot-dominant champagne makes it just the thing for cooler days. While "blanc de noirs" (white wine from red grapes) are not nearly as common as blanc de blancs champagnes, a vast range of pinot-dominant blends are readily available. Champagne builds richness and complexity as it ages, making older vintages like 1998 and 2000 particularly well-suited to drinking this winter.
As the diversity of champagne styles reaching our shelves continues to grow, an increasing number of champagnes made in oak barrels are appearing. Oak builds depth and complexity, heightening toasty character and enhancing weight and dimension, traits that bode well for partnering with hearty winter fare.
Find an excuse to celebrate this winter, and raise a glass to celebrate champagne – and our wonderful climate.
Brown Brothers Pinot Noir Chardonnay Pinot Meunier NV, $23
One of Australia's best value sparklers is built around the rich complexity of pinot noir, reinforced by reserve wines aged partly in old oak barrels.
Seppelt Salinger Vintage Cuvée Assemblage Premiére 2008, $30
Pinot noir from Seppelt's famous Drumborg vineyard in Henty in Victoria provides a core of power, with generous character built by bottle age.
Eric Rodez Cuvée Blanc de Noirs NV, $78
Eric Rodez is the mayor of Ambonnay, one of Champagne's most celebrated villages for its fleshy pinot noir. His is one of the best.
Veuve Fourny Cuvée R de Vve Fourny Extra-Brut NV, $80
Full oak barrel work tones and intensifies the pristine restraint of chardonnay from this dedicated grower on Champagne's Côte des Blancs.
Lanson Gold Label Brut Vintage 2002, $85
Lanson is the best value vintage champagne readily available right now, and more than a decade in the bottle has developed enticing concentration.
Bollinger Special Cuvée NV, $100
Bollinger is my favourite entry wine of champagne's richer set, celebrating the glorious depth of pinot noir made in oak barrels.
Pol Roger Vintage Rosé 2004, $115
Rosé is a wonderfully versatile champagne for cooler days, and Pol Roger has conjured a hauntingly exuberant black cherry rendition in 2004.
Egly-Ouriet Grand Cru Brut Tradition NV, $131
Francis Egly hand-crafts some of Champagne's most revered and most powerful wines, encapsulating the full grandeur of pinot noir.
Tyson Stelzer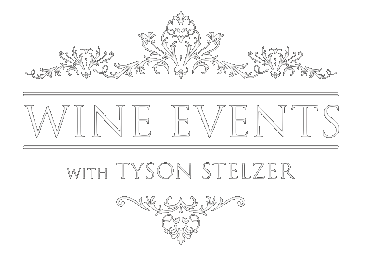 We'd love to add you to our list of friends so you're first to receive updates on all our upcoming dinners, tastings, tours, articles and books.