First published in Barossa Living Summer 2009
There's nothing like a bit of controversy to heat things up at the Barossa Wine Show. It was the end of the judging of the mature Shiraz class, the largest and most important category in the show, but not everyone was happy with the winner. "It's not representative of Barossa Shiraz," a Barossa winemaker whispered to me when the winning wine was announced as an Eden Valley Shiraz from a little producer named 'Sons of Eden.' This spicy, peppery style from a cool place high in the hills represents an exciting new direction for Barossa Shiraz.
While the Barossa has built its reputation on rich, ripe Shiraz, a cool new breed of wines is emerging with an emphasis on spice, pepper and restraint instead of alcohol, oak and ripe flavour.
Every year, the Barossa Wine Show highlights the best wines of the region. Some of the key trends to emerge this year were Shiraz with subtlety, Grenache blends with savoury complexity, rosé with a crisp, dry finish and Riesling with minerality. While most of the trophies in the show were claimed by the Barossa's big stars of Yalumba, Peter Lehmann, Penfolds, Wolf Blass, Seppeltsfield and Cellarmasters, a number of wines from little producers caught my attention during the judging.
It is these boutique wines to which this inaugural edition of Living Wine is devoted. While you may have never heard of some of these labels, they represent some of the best kept secrets of the Barossa. Don't miss the chance to taste them.
The Willows Vineyard Semillon 2006, $16
Where else could you find a three year old Semillon from vines more than seventy years old at such a bargain price? Get on to this pristine lemony, grassy wine before the rest of the world catches on and the price trebles!
Clancy Fuller Two Little Dickie Birds Rosé 2009, $18
There are Two Little Dickie Birds, one named Peter (Fuller) and one named Paul (Clancy) and their Rosé is a pretty little blend of Mataro and Grenache. It's the colour of salmon (and that's the perfect thing to drink it with, by the way) and it tastes like freshly picked wild strawberries in a rose garden.
Dandelion Vineyards Wonderland of the Eden Valley Riesling 2009, $23
This brand new Riesling has everything going for it – a ninety-eight year old vineyard, one of the best vintages this decade, a bargain price and some of the most famous wine personalities in the region behind it. The result is a pristine wine with zesty lime flavours.
Teusner Barossa Valley Joshua Grenache Mataro Shiraz 2008, $28
Kym Teusner is one of the Barossa's most successful young winemakers. He created his 'Joshua' blend to save an eighty-year-old Barossa Grenache vineyard from being pulled out. With no oak barrels used at any stage of its production, it's a beautifully juicy, easy-drinking style.
Sons of Eden Remus Old Vine Eden Valley Shiraz 2006, $52
With an air of seductive perfume and flavours of black fruits, mixed spice and perfume, it's little wonder that the elegance of this wine eclipsed all others in the Barossa Wine Show as the best mature Shiraz. Watch this label closely – this is just the beginning.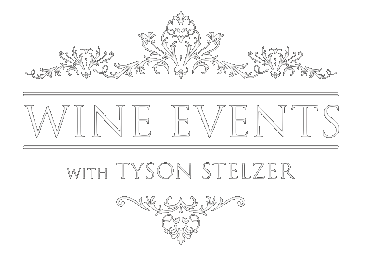 We'd love to add you to our list of friends so you're first to receive updates on all our upcoming dinners, tastings, tours, articles and books.