This article first appeared in Style Magazine, July 2009
Tyson Stelzer
If you want to sound in-the-know about a dessert wine, simply refer to it as a "sticky." This month, Tyson Stelzer unlocks the magical world of sweet wines.
When De Bortoli launched its 25th anniversary vintage of Noble One Botrytis Semillon inBrisbane last month, it did a very daring thing. Not only did the company open an array of vintages spanning the history of the wine since the inaugural 1982 release, but it pitched them against the best sweet wines in the world. Including the absolute epitome, 2001 Chateau d'Yquem, at a cool $1000 a bottle.
You can pick up a half bottle of 2007 Noble One downtown for $30, so it would seem strange for it to be served alongside such stellar company on the day of its release. According to Darren De Bortoli, this comparison was not intended to show that it's of the same standard, but simply to demonstrate that it can stand up among the world's greatest dessert wines. And for this assembled room ofBrisbanewine cognoscenti, it certainly achieved its goal.
The Sauternes region inBordeauxinFranceis the spiritual home of Semillon-based sweeties, and Chateau d'Yquem is its finest expression. The morning mists that settle on the region in autumn account for its legendary wines. This might all sound very romantic, except that it's an ugly mould on the grapes that's responsible for concentrating the sweetness and flavour – and this is the secret to making great dessert wine. The humid conditions provided by the mist are crucial to promote this mould, "Botrytis Cinerea" (pronounced baw-try-tiss sin-er-eea) or "noble rot".
And this explains Noble One,Australia's most famous dessert wine, hailing from theGriffithregion in NSW. Here, too, it's the magical autumn mists that are the secret to noble rot, producing sweet wines with flavours of crème brûleé, baked peaches, toffee and marmalade.
Come to think of it, these things make perfect pairings with the wine, too! The most important rule to remember when serving wine with dessert is that the wine must be at least as sweet as the dish, or the wine will taste dry. Botrytis Semillon has the sweetness and richness to partner effortlessly with all manner of cakes and sweet desserts.
This is one of the few wine styles that you can drink quite cold, so pop a bottle in the fridge and cue it for dessert. A half bottle will keep six or eight guests more than happy!
Tyson Stelzer was the winner of the Award for Best Food and Wine Writing in the Australian Food Media Awards 2008.
Tyson's Picks
Peter Lehmann Botrytis Semillon 2007, $23
Lehmann makes Barossa Semillon like no one else, so it's no surprise that the sweet version is one of the best value in the country. It's fresh and youthful and tastes like honeyed pineapple. (1st Choice, Dan Murphy's, Vintage Cellars)
De Bortoli Noble One Botrytis Semillon 2007, $30
Australia's benchmark dessert wine is packed with flavours of peach, apricot, orange zest, crème brûleé and honey. This is a piece of Aussie heritage – and a mighty fine drink! (Widely available)
Brown Brothers Patricia Noble Riesling 2006, $35
Riesling produces a fresher, more zesty Botrytis wine than Semillon. This one has incredible concentration of dried fruit, citrus rind and spice flavour. (www.brownbrothers.com.au)
McWilliams Riverina Semillon 2006, $39
Another legendary Griffithwinemaker, McWilliam's crisp dessert wine is layered with lemon, almond, marmalade and honey flavours. (www.mcwilliams.com.au)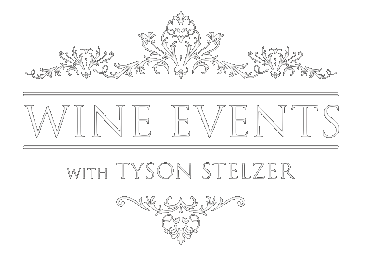 We'd love to add you to our list of friends so you're first to receive updates on all our upcoming dinners, tastings, tours, articles and books.