Tasmanian Pinot Noir and Sparkling Showcase Hong Kong – March 2019
I am flying to Hong Kong next month and it's my great pleasure to invite you to join me for a very special, intimate showcase tasting.

Tasmanian wines are a specialty of mine as an Australian wine communicator, and in recent years Tasmanian pinot noir and sparkling have come of age. I've selected a short list of 32 cuvées from 20 of my favourite Tasmanian estates, both the famous names and the smallest boutiques, those with a presence in Hong Kong and those seeking an importer, to show you why this emerging category is so exciting.

During the week of 25 March I will be hosting five Tasmanian Pinot Noir and Sparkling Showcase events in Hong Kong:
Wine Trade & Media masterclass – 11am-1pm Monday 25 March
Tourism Trade & Media with Tourism Tasmania – 4-6pm Monday 25 March
Wine Trade & Media – 11am-4pm Tuesday 26 March
Public tasting with the Pinot Shop – 6-8pm Tuesday 26 March
Public guests with Jacada Travel – 6-8pm Friday 29 March
Four of the five events will be casual, come and go tastings and I will be present in person to answer any questions. The masterclass on Monday will be a structured tasting.
For full details and to register your interest in joining me, please contact me.
Tickets to my Pinot Shop tasting are available now.

I am proud to announce the full list of cuvées that I will showcase…
Bay of Fires Pinot Noir 2017
Bellebonne Vintage Cuvée 2015
Bellebonne Vintage Rosé 2016
Bream Creek Estate Pinot Noir 2016
Clover Hill Cuvée NV
Dalrymple Cottage Block Pinot Noir 2015
Dalrymple Pinot Noir 2016
Dalrymple Single Site Coal River Pinot Noir 2014
Dawson James Pinot Noir 2015
Dawson James Pinot Noir 2014
Devil's Corner Resolution Pinot Noir 2017
Domaine A Pinot Noir 2010
Frogmore Creek Pinot Noir 2017
Frogmore Creek Sparkling Cuvée 2016
Holm Oak Pinot Noir 2017
House of Arras Blanc de Blancs 2008
Jansz Tasmania Premium Cuvée NV
Jansz Tasmania Premium Rosé NV
Josef Chromy Pepik Pinot Noir 2016
Josef Chromy Pinot Noir 2016
Josef Chromy Tasmanian Sparkling Cuvée NV
Meadowbank Pinot Noir 2016
Moorilla Muse Extra Brut Rosé 2013


Nocton Pinot Noir 2017

Nocton Sparkling NV

Nocton Sparkling Rosé NV

Pirie NV

Pirie Vintage 2012

Pressing Matters Pinot Noir 2014

Spring Vale Melrose Pinot Noir 2018

Spring Vale Pinot Noir 2017

Tamar Ridge Pinot Noir 2017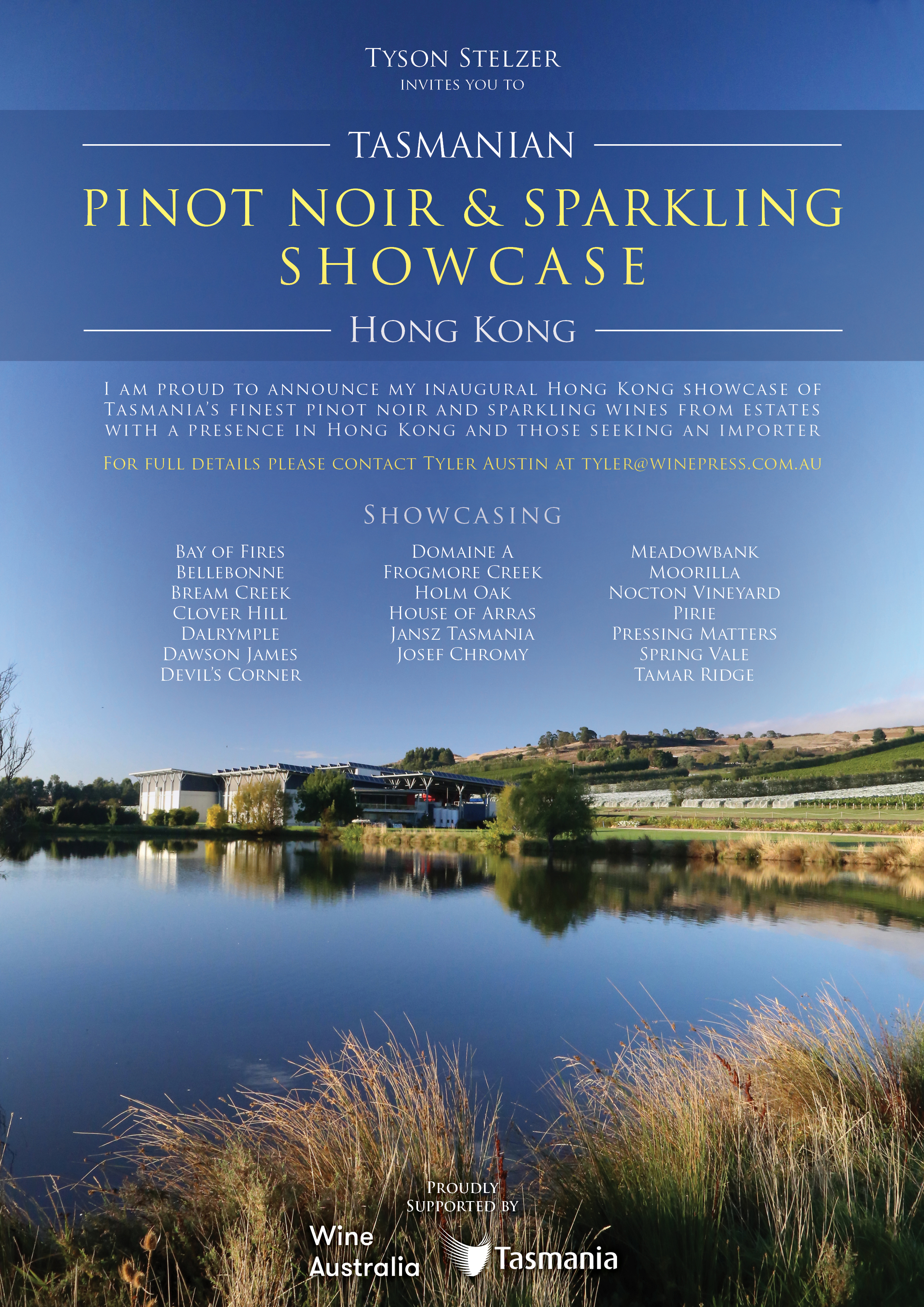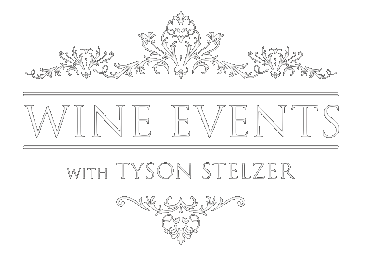 We'd love to add you to our list of friends so you're first to receive updates on all our upcoming dinners, tastings, tours, articles and books.