After a week of intensive conversations and visits with more than 160 sommeliers, wine buyers and media in San Francisco and New York, I am more optimistic than ever about the opportunities for Australian wine in one of the world's most important markets.
The US is currently at a crucial juncture at which the reputation and popularity of Australian wine is slowly but decisively on the rise, though a lot more work is required to realise its real potential.
At a time when Australia's export opportunities and growth in China are all the buzz, Wolf Blass commented to WBM's Anthony Madigan recently that we should be getting more excited about the USA than China. That's a big call, but this much is clear to me: Australia's historical precedent and deep cultural ties with the US provide an opportunity far more promising than has ever been realised.
In sparkling wine, for instance, the USA is the world's biggest and fastest growing importer, responsible for landing more than 15 million cases of sparkling wine last year, and growing at almost 5% per annum. This market offers tremendous opportunity that Australia has failed to realise. Australia accounted for just 81,000 cases of last year's volume. Australia produces 3% of the world's sparkling wine yet supplies just 0.5% of US imports. Alarmingly, Australia's sparkling white exports to the US have halved in the past five years.
Australian wine in the US is no longer all about cheap and cheerful critter wines on the one hand and big, bold flagship shiraz on the other. Australia's cool climate benchmarks are stirring a new wave of interest. Tasmania has identified the US alongside the UK and Hong Kong as key international markets offering the greatest potential outcomes in terms of value per litre of wine, tourism numbers and broader export success and opportunities.
Now is a crucial window of opportunity for Australia's cool climate regions to build their international presence and reputation. Tasmania is Australia's cool climate flagship with the potential to take the lead. The island state currently exports just 5% of its wines, but there are both keen desire on both sides of the Pacific and tremendous opportunity for this to grow.
Tasmania is at the cutting edge of Australian cool climate viticulture and continues to establish new benchmarks. The 2018 harvest set a new record not only in volume but also in value, achieving a record price of $2,977 per tonne. This puts Tasmanian wine grapes at almost five times the price of mainland Australia and more than double the price of the Adelaide Hills and Margaret River. Tasmania's wine production remains very much boutique, accounting for less than 1% of the national harvest.
The significance of Tasmania at the pinnacle of Australian sparkling and a leader in pinot noir and chardonnay cannot be overstated. Most parts of mainland Australia are warmer and sunnier than northern Europe and consequently not well suited to producing truly great cool climate wines. Climate change is only serving to exacerbate this situation, evidenced by the recent Tasmania-bound charge of a line of top mainland wineries.
Pinot Noir and chardonnay are Tasmania's lead varieties, and together comprise more than two-thirds of the state's wine crop. In 2018, pinot noir represented 46% of the crush and chardonnay 24%. Sparkling production comprised 31% of all pinot noir and 68% of all chardonnay, making sparkling 27% of Tasmania's harvest.
For this reason, I chose sparkling, pinot noir and chardonnay as the exclusive focus of my Tasmanian Showcase events in San Francisco and New York in October 2018, showcasing an invitation-only short list of my favourite Tasmanian estates, both the famous names and the smallest boutiques, those with a presence in the US and those seeking an importer, to showcase why this emerging category is so exciting.
These wines have come of age in their recognition and success domestically in recent years, and it was time for Tasmania to unveil its benchmarks on the world stage.
The impact that these wines made on the key influencers in the US surpassed even my expectations, summed up in words and pictures in this report. We were pleased that 72% of our guests rated the tastings 9 or 10 out of 10.
It was a great privilege to host my Tasmanian Showcase in the US for the second year, masterfully supported by the eloquent Natalie Fryar and the great Chuck Hayward.
We were delighted to showcase 27 cuvées from 16 estates for 160 wine trade and media attendees. As well as stirring keen interest in a category rarely seen in the US, our tastings have prompted many articles in wine magazines and online media. We were also pleased to provide connections with importers/wholesalers for estates seeking representation in this market.
Big thanks to each of the supporting estates and to Sheralee Davies at Wine Tasmania and Aaron Ridgway at Wine Australia for all of their support.
Plans are already in motion to bring this showcase back to the US next year, and to Hong Kong for the first time.
Read the full report.
Click on images to view full size.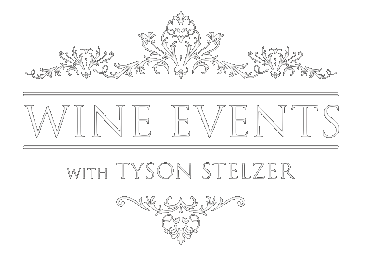 We'd love to add you to our list of friends so you're first to receive updates on all our upcoming dinners, tastings, tours, articles and books.