Tasmanian Sparkling and Champagne New York City Showcase
On 27 and 28 September 2017 I had the privilege of hosting the inaugural USA showcase tastings of Tasmanian sparkling wines at Rouge Tomate in New York City.
Two events showcased Tasmania's finest sparkling cuvées, the first for tourism trade and lifestyle media and the second for wine trade and media alongside a showcase of the top cuvées in my new release, The Champagne Guide 2018-2019.
Both events featured an invitation only selection of the Tasmanian highlights of my Australian Sparkling Report.
I was refreshingly surprised by the excited buzz of interest around these events. While hosting my Showcase for The Great Australian Red with Matthew Jukes the day prior, our trade and media guests were exclaiming in anticipation of my Tasmanian tastings.
The US knows Australia for big red wines, not elegant sparklings. The US of course makes plenty of its own big reds, but little of significance in sparkling. They don't know Tasmanian sparklings. Very few are available on the ground. And hence the heightened interest in experiencing a sneak preview of this captivating and emerging category.
In a month when New York City is inundated with tastings and events, we were delighted by the attendance of both our travel trade & lifestyle media tasting on Wednesday night and our wine trade & wine media tasting on Thursday, with key commentators and sommeliers committing big chunks of time to fully getting their heads around each and every cuvée. Joe Czerwinski, Managing Editor of Robert Parker's Wine Advocate, took a few hours to methodically taste every cuvée in his own order.
Wine Buyer and Writer Chuck Hayward made the six hour flight all the way from San Francisco to attend not one but both of our Tasmanian Sparkling Showcase events, and was a great ambassador in the room to answer questions and endorse the wines.
Tasmanian sparkling pioneer Andrew Pirie greeted every guest with a taste of his Apogee cuvée and was actively engaged in conversations for the entirety of both events around the past, present and future of Tasmanian sparkling, in his own magnificently authoritative yet eloquently humble way.
We had the privilege of showcasing Tasmanian ocean trout from Petuna and Cape Grim Beef from Greenhams, beautifully prepared by the kitchen at Rouge Tomate and very much enjoyed by guests of both events.
The US is a price-sensitive market, and writer Elin McCoy (Blooomberg) pointed out that an influx of English sparkling has struggled to gain traction due to its champagne price point. She suggested that the sweet spot for Tasmanian sparkling in the US is under SRP $35.
Showcasing four of the top (and most expensive!) champagnes from my new edition of The Champagne Guide alongside our line up of Tasmanian sparkling proved to be strategic and fortuitous. Far from casting the Tasmanian cuvées in an inferior light, in fact the opposite effect occurred. Carol Duval-Leroy herself, of the great house of Duval-Leroy, exclaimed, 'Thank you for introducing me to the best sparkling wines of Tasmania. I almost said 'champagnes'! They are on that level!'
Many of the buyers and media in the room made the point of expressing their desire for these cuvées to be made available in the States.
This tasting achieved its aspiration of sparking interest in Tasmanian sparklings in the US, and presenting a sneak preview of some of the cuvées destined for that market. The time is ripe for estates not yet on the ground to make plans to establish distribution, and many of these conversations are already underway.
So as to extend the influence of this event, four dozen leftover unopened bottles were supplied to Julie Earle-Levine, PR Manager, North America for Tourism Australia, who forwarded sets to key media not able to attend the tasting. She also showed these to Steven Ciobo, Australian Minister for Trade, Tourism and Investment, during his visit . A further dozen without current US distribution were offered to Dominique Bach, G-squared-lab, to be poured for his circle of trade contacts.
Many of our guests commented on the potential for follow-up events to further reinforce the calibre and refinement of Tasmanian sparklings in the US.
It was a great honour to present these wines. I must confess to feeling more than a little humbled when Carol Duval-Leroy commissioned me to introduce her to the top three wines in the room, and then made her exclamation that they were on the same level as champagne. Carol is never one to use superlatives lightly. Never have I heard such endorsement of any sparkling wine from the champenoise.
Big thanks to each of the supporting estates for their not insubstantial efforts to get their cuvées into the US (we got every one of them there in the end!), and to Wine Tasmania, Tourism Tasmania, Wine Australia, The Tasmanian Department of State Growth, Petuna and Greenhams for all of their support.
Click here for a full report on the event including full guest list, comments from guests and plenty of photographs.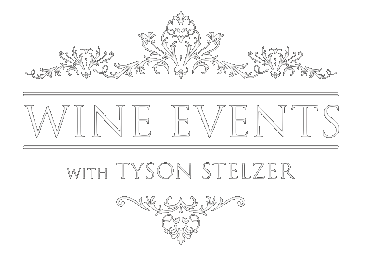 We'd love to add you to our list of friends so you're first to receive updates on all our upcoming dinners, tastings, tours, articles and books.