Ten out of ten for twenty ten in South Australia
This article first appeared in Decanter, 2011
Tyson Stelzer
2010 has delivered the finest vintage for South Australian shiraz since 2006. Could this be the best vintage in twenty years?
A rising feeling of awe is emerging around South Australia's 2010 vintage, as some of its greatest shiraz and cabernet sauvignon begin to hit the market. While many of the most celebrated labels are not due to land for some years, sneak previews have already stirred an escalating din of excitement.
There is perhaps no more revealing insight into a new vintage than a vertical tasting to benchmark it against the flow of history. When Penfolds recently lined up almost every vintage of its top South Australian red wines spanning seven decades for its Rewards of Patience tastings, one season drew unanimous superlatives from each of the eight wine critics in attendance. Flight after flight, wine after wine, the very first sneak preview of Penfolds' 2010 flagships made a monumental statement of the calibre of this vintage: 2010 looks set to rank high among the finest vintages of all time.
"Watch out 1990, 1986, 1976 and maybe even 1971!" Penfolds' dynamic Chief Winemaker Peter Gago declared at the end of the tasting. "When 2010 Penfolds Grange arrives, I think it will blow all before it for a decade or two out of the water!" Strong endorsement, and this is no trite marketing pitch – there are two other vintages to land before 2010 Grange sees the light of day in 2015.
2010 was a South Australian shiraz vintage of profound depth and vibrancy of colour, the darkest in many years; wines of astonishing depth and potent concentration, rippling with voluptuous, succulent black fruits. It's set apart by its ability to marry such power with balanced restraint and focused, crunchy energy. Its finest examples are not soupy, overworked caricatures but wines of magnificent detail, of carefully tuned acidity, elegantly framed in finely poised, long-lived tannins. 2010 captures a purity of regional and varietal distinctiveness in the midst of immense power and pristine structure. Like all truly great seasons, this vintage is characterised by its ability to marry balance and approachable integration with enduring longevity. This is welcome news for all – there is no necessity to wait half a lifetime to enjoy these beauties.
After the ongoing drought and successively more severe heatwaves of the preceding three vintages, not to mention the cold conditions and relentless deluge that followed in 2011, it would be easy to talk 2010 up as the vintage that averted climactic Armageddon. "Nothing went wrong in 2010!" Peter Gago summed up succinctly, with more than a little relief. But the credentials of this season are far more than simply the finest of a bad bunch.
It didn't always look like 2010 would play out as an idyllic season. After the record-smashing vintage heatwaves of 2008 and 2009, nerves ran high across South Australia's winegrowing regions when heatwave struck during flowering in the hottest November in South Australian history. McLaren Vale was dealt multiple consecutive days above 35oC, while the Barossa peaked at a whopping 41.5oC. This had a significant impact on any vines in their sensitive flowering stage, reducing yields of early varieties like grenache and chardonnay in the warmer regions of the Barossa and McLaren Vale and mid-range varieties like sauvignon blanc and shiraz in the cooler Adelaide Hills. Bunch development was at an early stage when the heatwave hit Coonawarra, and only the late cabernet sauvignon was affected.
The November heat prompted vigorous vine growth and healthy, lush canopies, invigorated by high soil moisture contents. There was great relief among vignerons when an intense three year drought finally broke in winter 2009. The Adelaide Hills enjoyed average winter rainfalls, while McLaren Vale and Coonawarra were well above average, with rains continuing well into spring in most regions. The Barossa and Eden Valleys lapped up their best rainfall in five years.
Vigorous vines and November heat made for an early start to vintage in most regions, as much as three weeks ahead of average in the Clare Valley, two to three weeks in the Adelaide Hills, ten days in Coonawarra and one week in Eden Valley. The warmer Barossa Valley and McLaren Vale kicked off slightly earlier than usual.
In any vintage, the conditions preceding harvest ultimately bear the strongest influence on the wines, and it was here that 2010 played its trump card. In spite of all that had preceded, summer and autumn proved that Mother Nature still knew how to behave herself, delivering idyllic, dry ripening conditions across every region.
Mild daytime temperatures and cool nights ensured excellent flavour development and retention of natural acidity in the Adelaide Hills. In the Eden Valley, a cool spell in the midst of a mild vintage provided for development of impressive concentration of colour and flavour at reasonable levels of sugar ripeness. The Barossa Valley enjoyed mild and warm weather throughout the growing season, with ripening accelerated for an early vintage. Fortuitously, the very last blocks were harvested before Easter, and rain set in the day after.
A hot, dry summer and warm autumn days with mild evenings were conducive to excellent flavour development in the Clare Valley. Heavy rainfall during December proved to be a blessing for McLaren Vale, enlivening the vines after the heat of November, and preparing them for dry conditions from January right through to the end of harvest. Calm, mild days and cool nights made for even ripening and kept disease at bay. The ripening season in Coonawarra was mild and warm, with small rain events keeping the vines fresh and providing for slow maturity. Most reds were harvested during March and early April, just before significant rain arrived. There was a collective sigh of relief across South Australia when the 2010 vintage was safely bubbling away in fermenters.
2010 presented growers across the state with the even ripening conditions to harvest at whatever level of ripeness their hearts desired, quite a contrast to the cool wet 2011, which forced the hand of growers to harvest lighter, spicier, more elegant styles than South Australia had seen in decades. Early development of flavour, tannin and colour in 2010 allowed shiraz to be harvested earlier, at lower baumes. In McLaren Vale, Chapel Hill winemaker Michael Fragos made the call to harvest early, producing balanced wines of restrained alcohol levels. Even still, he intelligently opted to release his more approachable and, to use his word, more "cuddly" flagship The Vicar Shiraz 2010 prior to the more savoury and tightly wound 2009, a practice virtually unheard of in Australia.
Those who chose to push the ripeness envelope certainly had the conditions to do so, but pushing finished alcohol levels beyond 15% proved to be risky, not so much in the face-off with looming rain clouds in the Barossa and Coonawarra, but more in the effect of warm, spirity alcohol dominating the finish of many of the ripest wines.
Winemakers who talk down the vintage tend to do so on the basis of varieties that suffered most in the heatwave during flowering. "I was so fond of 2009 as the strongest grenache and mataro year yet, hence I was less fond of 2010," confesses Barossa winemaker Kym Teusner of Teusner Wines. Nonetheless, his 2010s still rank among the finest wines he's made. D'Arenberg's Chester Osborn regrets that 2010 didn't produce higher acidities in McLaren Vale. "I prefer a later vintage than an early vintage, as it provides for longer hang time," he admits.
Such reservations are the exception, and those who captured acidity and tannin structures to match the intensity of fruit expression in this generous season produced the finest red wines South Australia has seen in many years. When I quizzed Penfolds' Senior Red Winemaker Steve Lienert on the vintage at the conclusion of the Penfolds Rewards of Patience tastings he declared, "2010 is the absolute pinnacle of vintages at Penfolds, one of the strongest years across the board for all Penfolds red wines across all varieties and all regions."
It will be some years before the full brilliance of this vintage becomes apparent, after its finest wines have time to unravel. And when they do, there will be another season to rival it. Says Treasury Wine Estates Chief Winemaker Chris Hatcher, "2010 was fantastic and 2012 is even better!" There is much to look forward to.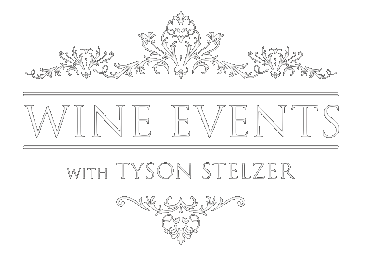 We'd love to add you to our list of friends so you're first to receive updates on all our upcoming dinners, tastings, tours, articles and books.