Ten reasons why Charles Heidsieck is the champagne house of the moment
The rise and rise of Charles Heidsieck over the past decades and especially the last seven years is unparalleled in the sparkling universe. Three years ago I announced its cuvées to be its finest yet. This year, these deeply contemplative yet thrillingly engaging cuvées have ascended yet another leap and now confidently rank among the finest in all of Champagne. This is why I promoted Charles Heidsieck in The Champagne Guide 2018-2019 as one of only four houses to attain my highest anointing of 10/10, alongside the fabled houses of Bollinger, Egly-Ouriet and Krug.
What's the secret of Charles Heidsieck?
1. Older than Dom and Cristal
The entry wine of the house is the best bubbles on the planet for its price right now. Brut Réserve NV currently reverberates with 40% reserves (of average age 19 years), contrasting the radiant freshness of the epic 2008 base vintage. No entry cuvée of any other house on the planet rivals such a recipe, besides Krug itself (at three times the price). To put the age of this cuvée in context, the 2009 vintage of both Cristal and Dom Pérignon are already on the shelves. Even the youngest vintage in Charles' entry wine is older than both.
2. One grape in nine
Charles Heidsieck enjoys a unique coexistence with its sister house of Piper-Heidsieck. Piper-Heidsieck makes 4 million bottles. Charles Heidsieck makes 500,000. This means that for every nine grapes harvested, eight go into Piper and just one is set aside for Charles. Herein lies the privilege of the house to classify its parcels to amplify the unique personality of Charles.
3. One bottle in 36
In its heyday in 1985, the production of Charles Heidsieck reached 4 million bottles, equal to that of Veuve Clicquot at the time. Today, Clicquot is 36 times the size of Charles.
4. Call me
After years of neglect under owner Rémy Cointreau, Charles Heidsieck was purchased and revived in 2011 by French fashion-led luxury company Société Européenne de Participations Industrielles. President Christopher Descours has taken a proactive and personal interest in the company ever since. When he appointed Cyril Brun as chef de cave in 2015, he gave him his mobile number and said, 'If you need a fast decision on purchasing vineyards or anything else, call me.'
5. Fresher and richer
Former chef de cave Thierry Roset refined the style of the house by honing its sourcing from 120 villages to the 60 finest crus, with a particular focus on Ambonnay for pinot noir, Oger for chardonnay and Verneuil for meunier. He simultaneously increased the average age of reserve wines for Brut Réserve NV from an already considerable eight years to an incredible 10 years – monumental figures for a blend comprising a high 40% of reserves. Honed sourcing made the wines cleaner, fresher and more precise, while extended age amplified complexity and richness – a compelling juxtaposition that harks to the modern refinement of all three of my other most revered houses of Bollinger, Krug and Egly-Ouriet. All four achieve power and presence on another level and yet simultaneously uphold scintillating energy and refinement.
6. The Stephen factor
In 2013, Descours appointed the charismatic, dynamic and sharp Stephen Leroux as director of the house. The culture and vision he has established have set the tone for the remarkable trajectory the house has followed since. His mandate is to rebuild Charles' markets and slowly grow the house over the coming decade.
7. Cyril's surprises
Charles Heidsieck has been privileged to a lineage of particularly dynamic and remarkably talented chef de caves since 1976, and the appointment of Cyril Brun continues the legacy. I first met Cyril in 2010 in his former role at Veuve Clicquot and was immediately taken by his down-to-earth approach, insightful intellect and superstar palate. Over the course of eight years and no fewer than ten visits under both houses, I have come to admire Cyril as one of the leading talents of the sparkling wine world of the modern era.
The fourth generation of his family in the champagne business, Cyril was born in Aÿ, the historical, spiritual and geographical epicentre of Champagne. "When I first became a winemaker I applied to my two favourite wineries, Veuve Clicquot and Charles Heidsieck," he recalls. "Clicquot got in first and I worked there for 15 years."
Since he commenced at Charles Heidsieck, Cyril has introduced more than one surprise. In his very first vintage of 2015, a season he himself described as 'very good', he surprised us all by not making a vintage champagne, instead upholding a long-term vision and electing to build his all-important reserve stocks. For a house that has traditionally relied exclusively on stainless steel fermentation, Cyril is slowly reintroducing barrels, to build subtle complexity and texture. And stand by for the flamboyant return of the legendary Champagne Charlie, the famous flagship of the house until 1985!
8. Look behind
In addition to sporting smart new front labels, Charles Heidsieck's back labels are now some of the most informative among champagne houses, detailing bottling and disgorgement years (with the quarter of the year in which it was disgorged recently added), proportion of reserve wines, and number of crus in the blend. The base vintage can be easily ascertained as the year before the bottling date.
9. Pink
For all I love of Charles Heidsieck's white champagnes, cuvée-for-cuvée its rosés are at least as fine. For the depth of complexity and marvellous texture inherent in the personality of Charles, the radiant stamina and elegant freshness projected by its rosés is a revelation.
10. Renegade genius
Charles Heidsieck Blanc des Millénaires 1995 is the oldest currently available champagne, this year enjoying an unprecedented tenure of a full ten years in the market as it is superseded by its long-anticipated 2004 successor. With each passing year, the 1995 evolves and unravels to reveal a little more of its remarkable personality and remains one of the most astonishing sparkling wines on earth. Astoundingly, the house sells more Blanc des Millénaires than both of its vintage cuvées put together. I recount the full story of how this vintage came to be in The Champagne Guide 2018-2019, the eternal legacy of its mastermind creator, Daniel Thibault, smacking of the renegade genius of Max Schubert's hidden years of Grange.
In June this year I have the wonderful privilege of Cyril Brun's company for a full weekend – and you're invited to join us! There are places for just 40 guests at my Sparkling Saffire Weekend at Saffire Freycinet on the weekend of July 20-22, and just a few suites remain.
It's been many years since Cyril has visited Australia, and I am very excited that he is making such a long trip to spend this weekend with us. Not only talented and insightful, he also happens to be a delightful man and one of the warmest and friendliest chef de caves I have ever met. Cyril will be introducing every cuvée in his portfolio, including Blanc des Millénaires 1995 and the long-anticipated Blanc des Millénaires 2004.
We will be joined by Tasmania's top sparkling winemakers, who will introduce their own very special cuvées, including Ed Carr (House of Arras), Andrew Pirie (Apogee), Natalie Fryar (Bellebonne and Kreglinger), Robert Heywood (Clover Hill) and Tom Wallace (Pirie).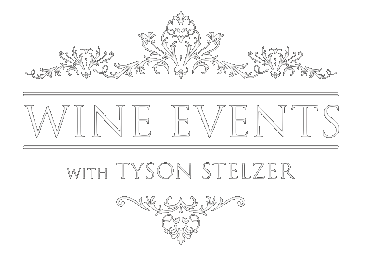 We'd love to add you to our list of friends so you're first to receive updates on all our upcoming dinners, tastings, tours, articles and books.