The Champagne Tour Update
We were greatly disheartened to postpone The Champagne Tour in 2020 and look forward to recommencing tours once lockdowns in France have ended and international flights have resumed.
The pandemic has not only necessitated postponements but also increased demand for future tours. The reputation of our tours is spreading, and we are now receiving bookings from guests around the world.
We are very pleased to invite you to join us on our tour. If this is your hope in the next few years, now is the time to secure your place.
The Champagne Tour is an exclusive experience strictly limited to a maximum of ten guests per group. The visits, tastings, tours and dining experiences included are exclusive and limited, which precludes the opportunity to host limitless tours each year. Our goal is to host two tours each harvest and one during a different season for private groups, according to the availability of our experiences. We will never settle for lesser experiences on the basis that they permit more tours or larger groups.
For fairness and equality to everyone, places at all future tours will be prioritised according to payment of deposit. If you hope to join us in the next few years, you'll thus optimise your options by locking in your deposit soon.
Of course, we will honour your preference of year and dates as we are able. We regret that demand will exceed availability in the first year and most likely also the second year after travel restrictions have lifted.
We are pleased to announce the dates for the coming years:
Sunday 5th to Saturday 11th September 2021

Sunday 12th to Saturday 18th September 2021

Sunday 4th to Saturday 10th September 2022

Sunday 11th to Saturday 17th September 2022

Sunday 3rd to Saturday 9th September 2023
In response to these uncertain times, we have made two changes to our pricing policy for your security and peace of mind. The first is that we have changed our refund policy to include full refund of deposit for cancellations with 180 or more days of notice. In the event of cancellations, deposits may always be carried over to future tours.
Secondly, we have put a freeze on price rises for guests who have paid deposits in advance. The final price you pay is the advertised price at the time your deposit is secured, irrespective of the year for which you are booking, or of Covid-related postponements.
Our tours are bespoke and intimate, and we are here to facilitate the very best experience for you. Give us a call or shoot us an email any time and we'll do all we can to facilitate your preferences.
Please contact me for full details of programs and pricing.
Please visit The Champagne Tour Site for full accounts of our past five tours, pictures and feedback from our guests.
We are very much looking forward to finally taking you to Champagne!
Cheers,
Tyson.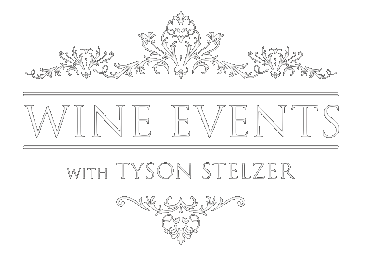 We'd love to add you to our list of friends so you're first to receive updates on all our upcoming dinners, tastings, tours, articles and books.