The Great Australian Red New York City Showcase
On 26 September 2017, Matthew Jukes and I hosted the inaugural USA showcase of The Great Australian Red at Corkbuzz Union Square in New York City for invited wine trade and media.
An invitation only selection of Australia's flagship cabernet shiraz blends represented back vintages and current release gold medal and trophy winning wines in the past twelve years of judging our competition, The Great Australian Red .
This tasting came a crucial junction for Australian wine in the US.
The mood on the ground right now is one of rising interest in Australian wine but an acknowledgment that much work is yet to be done to realise its potential. Yellowtail's massive Super Bowl advertising campaign featuring a party-loving kangaroo has only reinforced the stereotype that Australian wine is cheap and cheerful.
I popped into a wine store in uptown Manhattan, boasting entire walls of US, French, Italian and South African wines. The full extent of the Australian section comprised just two cabernets, both under $20. One was bulk imported and bottled in the States.
In this environment, our showcase of the best of Australia's definitive blend of cabernet and shiraz made an important statement and received a rousing reception from wine trade and media guests.
Writer and Buyer Chuck Hayward, who flew six hours from San Francisco to attend the tasting, expressed that he was thrilled by the chance to taste icon wines not yet available in the US. Chuck knew most of our guests and was a great ambassador in the room to answer questions and endorse the wines.
Many guests admired the four vintages of Wolf Blass Black Label that we presented, and commented that they would love to see these wines in the US, as they only know Wolf Blass for its entry labels.
Josh Raynolds (Galloni) commented that the US is still getting over its Grateful Palate hangup with Australia, and is yet to fully recover from the era of overblown, unbalanced reds. Our showcase was a great success in breaking down some misconceptions and stereotypes about the style of Australian reds. Many guests exclaimed in surprise at the freshness and refinement of the wines presented.
There was also strong praise in the room for the diversity of styles, not only between the cooler climate, more cabernet-dominant blends and the richer, warmer region, shiraz-dominant styles, but also in the wide variety of pricing, from the more affordable Thorn-Clarke, Heartland and Yalumba The Scribbler wines, to the more premium Yalumba The Caley, Wolf Blass Black Label and Jacob's Creek Johann. Sons of Eden Pumpa was singled out as a refreshingly approachable and distinct style.
We double decanted the wines prior to the tasting, tasted every bottle ourselves, and were delighted by the confident manner in which each wine shone. Verticals extending as far back as 2004 provided a great insight into the longevity of these wines. Guests expressed amazement that there was not a bad wine in the room, testimony to the calibre of our gold medal and trophy winners in The Great Australian Red.
Special thanks to the nine estates who supported this inaugural event, to Antipodes for sponsoring mineral water, and to Wine Australia for sponsoring our flights, assisting with arrangements and writing this article on our tasting.
Click here for a full report on the event including full guest list, comments from guests and plenty of photographs.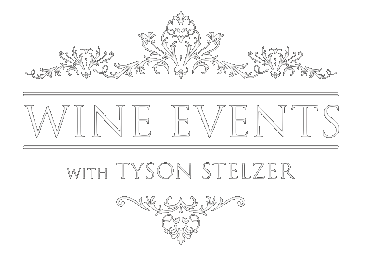 We'd love to add you to our list of friends so you're first to receive updates on all our upcoming dinners, tastings, tours, articles and books.