This article first appeared in Style Magazine, May 2007
Tyson Stelzer
Grab your glass, throw a French stick and a lump of cheese in your knapsack, it's time to hit the wine trail! Tyson Stelzer lines up the hot spots to visit when you're on the wine hunt.
Take a casual stroll down the aisles of your local wine shop and you'd probably never figure that you live in one of the most remarkable wine countries in the world. To see what Australia and New Zealand wine is really all about, put yourself in the middle of it. It's time to take off in a plane, grab a hire car and experience for yourself the wonderful world of wine!
What is your ultimate wine destination? There are more than eighty distinct wine regions in Australia and New Zealand, most of which are a great excuse for a holiday in themselves. Here are my favourite "do before you die" wine holidays.
Jump on a plane to Adelaide and it's a quick drive in a hire car to McLaren Vale on the southern side of the city. Take a lazy week making your way up through the Adelaide Hills, Eden Valley, Barossa Valley and finally up to the Clare Valley. This trip will exhilarate any palate with everything from zesty whites and delicate Pinot Noirs to some of the most powerful reds to be found anywhere.
Hot tail it to Perth, take a day in the Swan Valley and then drive down to Margaret River. Here you'll encounter some of the greatest Cabernets and Sauvignon Blanc blends you've ever tasted. Don't forget your surfboard.
Melbourne is blessed with exceptional wine regions on every side (and they're downright gorgeous as well). Wind your way through Geelong, the Mornington Peninsula and the Yarra Valley. This is Pinot Noir and Chardonnay central. Prepare to be mesmerised.
New Zealand's wine regions are some of the prettiest places on the planet. My favourite is Central Otago, Pinot Noir capital of the Southern Hemisphere. It's also next door to Queenstown, adventure sports capital of the world, so take your skis (and don't forget your woollies!).
The drive from Central Otago up the south island to Marlborough is a dizzying, snow-capped experience, and when you arrive, brace yourself for a Sauvignon Blanc sensation.
Every wine region is home to dozens – if not hundreds – of wine producers and you'll only have time to visit a few of them, so be picky. I've lined up a hotlist of the most worthy targets in every region in my book, Taste Food & Wine 2007. Stick to these and you're in for a real treat.
Tasting and spitting may seem uncouth at first, but it really is the smart thing to do even if you're not driving. This way you can save yourself up for the wines you like best over lunch and dinner. Our regions are home to some of the finest restaurants in the country, so go crazy!
They also offer plenty to do when you've had enough of tasting wines (never seems to happen for me!).
There isn't a time of the year when you won't enjoy visiting a wine region, but there's something special about Spring. The vines are springing to life after their winter dormancy, there's a buzz of activity in the cellars as the new vintage wines start to take shape, and you should get to taste some of the new whites.
Taste as many wines as you can – it's the best way to learn, and loads of fun!
Tyson's Picks
Hardys Nottage Hill Chardonnnay 2006 ($9.50)
Chardonnay's back in vogue, especially when it's this drinkable for under $10. Nottage Hill delivers the goods again this vintage with its fleshy peach and melon flavours. (Widely available)
The Berrio Sauvignon Blanc 2006 ($20)
Discovering wines like this is the biggest thrill of visiting far away places. This fresh, zesty Sauvignon hails from Elim, the most exciting new region in South Africa. (First Choice, Vintage Cellars)
J. Dumangin Fils à Chigny Les Roses Brut ($40)
This is the best bubbly on the shelves for $40 this year, bar none. Where else would you find real Champagne from a tiny producer without paying twice the price? It really is that good. (Vintage Cellars)
Penfolds Bin 389 Cabernet Shiraz 2004 ($45)
The best vintage of 389 for some years, this is an intense concoction of spicy Shiraz and leafy Cabernet. All it needs is a decade in the cellar. Look for discounts. (Widely available)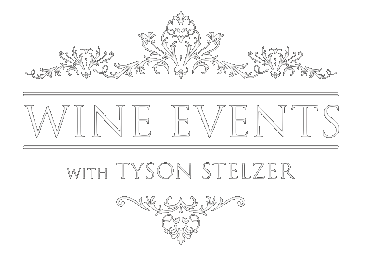 We'd love to add you to our list of friends so you're first to receive updates on all our upcoming dinners, tastings, tours, articles and books.