This article first appeared in Style Magazine, July 2011
Tyson Stelzer
Hate sauvignon blanc? Tune in. Love it? I've got news for you! The variety regarded with disdain by some with as much enthusiasm as it is embraced by others is receiving a facelift.
Not every sauvignon is created equal, and a glass of your favourite tipple no longer necessitates a pungent, sweet hit of passionfruit and gooseberries.
An increasingly impassioned band of Australian and New Zealand winemakers are following the lead of the French to create sauvignon with sophistication. These are intricate, age-worthy wines that have more to say about texture, minerality and persistence than they do about overt fruit sweetness.
Sourced from low-yielding, carefully tended vineyards in cool places, the fruit is given the royal treatment of wild yeast fermentation in old oak barrels. The point is not about nutty oak flavours as much as the added texture, creaminess and complexity imparted.
Typically released a year or two after other sauvignons, these wines possess tremendous ability to hold their vitality for years. Their restraint and mouth feel place them among the most versatile of all wine styles in the company of food, making them the best friends of multicultural cuisine. And with inherent richness, these are the perfect winter whites.
Tyson's Picks
Taltarni Three Monks Fumé Blanc Sauvignon Blanc 2010, $25
You'll need to assume the mental state of not one monk but three to fully appreciate the sheer complexity and lingering texture of this blend of cool Victorian and Tasmanian fruit.
Printhie MCC Sauvignon Blanc 2010, $35
This spanking new wine is not only the finest sauvignon that the Orange region has ever – ever – conceived, it is also the most restrained, cool, calm, zesty and mineral-laden.
Cullen Vineyard Sauvignon Blanc Semillon 2010, $35
This wine has won a place in my top 20 Australian whites of the year, with levels of energy, focus, exotic spice and sheer definition that take it to hitherto uncharted territory.
Greywacke Wild Sauvignon 2009, $35
The most exciting new sauvignon to emerge from Marlborough in years has been intricately honed and painstakingly crafted by the most famous wine identity of the region.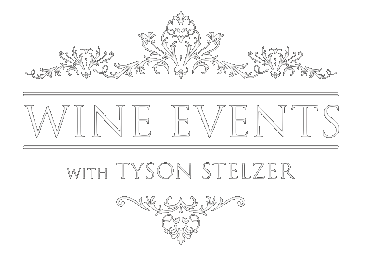 We'd love to add you to our list of friends so you're first to receive updates on all our upcoming dinners, tastings, tours, articles and books.