The Secret Rebirth of Champagne Charlie
On the cool winter evening of Tuesday 7 December 2021, Charles Heidsieck Managing Director Stephen Leroux and Chef de Cave Cyril Brun invited me to meet them to be the first in the world to taste an incredible new cuvée. Under the lights of the Christmas tree in the Charles Heidsieck Pavilion in Reims, it was to be an historic sneak preview and the revelation of the remarkable story of the resurrection of the legendary Champagne Charlie.
First created in 1976 by visionary mastermind, the late Daniel Thibault ('god on earth' to Cyril), Champagne Charlie enjoyed a mythical reputation during its short life of but five vintages, 1979, 1981 and 1982, culminating in 1985. Almost four decades later, Champagne Charlie is back.
In hushed tones that night, Cyril and Stephen revealed incredible secrets surrounding the creation of Charlie, secrets that have remained buried until now – secrets unknown even to colleagues who worked alongside Thibault himself.
'I was granted full scope to do whatever I liked,' Cyril disclosed. 'It could be a mono-plot, a blanc de noirs, blanc de blancs or whatever, but I said it would be Charlie or nothing at all. The idea was to tell the true story of Charlie.'
And so began the secret project of Stephen and Cyril to recreate Champagne Charlie. 'From tasting and retasting the Charlies we tried to discover the mystery behind the complexity,' Cyril explained. 'I tasted the full vertical of five Champagne Charlies four times, and there was something wrong in the equation. I could not figure out how it would be possible. The guy was a magician! And we dug a bit deeper, dusted off the old papers and the old books, and figured out the truth. From that moment, it was a different playground for us to play in this world. I was like a young boy at Hamley's!
'The early blends were sometimes pinot dominant, sometimes chardonnay dominant; sometimes there was 25% meunier and sometimes none at all. It was a free-minded blend, always specific only to Daniel Thibault and his spirit. There was no recipe. In that era, it was common to put 5-10% reserves into a vintage, which was why the vintages were so good. And Daniel understood that if you wanted to make great wine with great consistency it had to be non-vintage. This was the secret to its complexity. His idea was a non-vintage from the outset, with a tolerance of 5-10%. And then he pushed it to a different level. Going back to the records, we discovered that sometimes Charlie was 18% or 32% reserves. Back then, chef de caves were doing the blend themselves and there were no computers or checks or controls, so nobody cared if it was 50% reserves.
'So in order to reproduce the vision of Charlie as closely as possible from the outset, there was no solution but for it to be a non-vintage. The beauty of champagne is blends. We have one of the most diverse terroirs and we are so fortunate to be able to make non-vintage of such complexity. It summarises what champagne is all about. And if there is one house where you can do this, it is Charles or Krug.'
Cyril's discovery of the secret of Champagne Charlie proved to be fortuitous, not only in granting the rare blessing of releasing his super-prestige cuvée just five years after its creation, but in affording opportunity for him to parade the tremendous depth of reserves that line the hallowed cellars of Charles. His inaugural release is built on a monumental 72% of reserves dating all the way back to 1998, including 35% of more than 15 years of age, aged on lees for up to 25 years.
'After long discussions, we decided to really push it on the reserves, a testimony to what Charlie was about,' he revealed. 'I wanted to accelerate and amplify the feeling of ageing with Charlie, even if it only ages for five years. A true chance to really showcase the reserves, with a complexity that comes from the opulence and creaminess that is the Charles Heidsieck style, and yet preserve the freshness, eternal youth and drinkability associated with Charlie.
'It was an obsession to me not to reproduce Blanc des Millénaires. If Blanc de Millénaires is in Burgundy then Charlie is in the Mosel or Alsace. I don't want butteriness, I want the sharp tension that you can get from riesling. I prefer the wines of Egon Müller to the wines of Bonneau du Martray. This played a key role in choosing the old reserves; I was looking for those that tasted like crude oil. This was exactly the target, I wanted to be on the north-eastern side of Alsace of Germany rather than in Burgundy, and I know these elements had to be there from the beginning.
'It was a different playground to play in the world of reserves. We tried a lot of things and it took a long time to blend it. The final blend of 54% chardonnay and 46% pinot noir – with a lot more reserves of chardonnay than pinot noir – was not by design, only by tasting. When we were close, we tasted and tasted in secret for a few months. Ordinarily, I taste with all my colleagues, but for Charlie I was on my own at a big table in the winery.'
When Stephen and Cyril invited me to join them that night in late 2021, it was to be the very first revelation of the secret and the story of Champagne Charlie. The first wine that Cyril poured was the finished blend of the 2020 base Charlie, not yet bottled at the time. Built on 50% reserves, I was immediately taken by its tense, bright elegance, its subtly exotic refinement, and most of all by its wonderfully seductive, supple, silky texture. 'Texture is my entry key to any wine,' Cyril divulged. 'And the nose is a consequence.'
The inaugural release of the new Champagne Charlie is based on the 2016 harvest, with a release of just 2000 bottles, to commemorate the bicentenary of the birth of the man Champagne Charlie himself. Production is forecast to grow to 3000-4000 bottles in five years and 5000-6000 in ten years, with magnums scheduled to land in 2023. The price is roughly ten times that of Brut Réserve, roughly USD$600 or AUD$1000.
'Back in 2015, when I was interviewed for my position at Charles Heidsieck by owner Christopher Descours, he asked me what was on my list of aspirations. I responded that Champagne Charlie was at the top of my list. He was surprised, but I explained that this was one of the most aspirational champagnes that people talk about in hallowed tones. When champagne fanatics name the five bottles of their life, 90% of the time Charlie is one of them. So after I joined, he asked if I remembered my answer. I said that I was already working on it!
'We have agreed to be transparent and tell the truth and unleash the story,' Cyril revealed. 'The idea is to tell the true story of Charlie. To revive the spirit of Champagne Charlie.'
Stephen Leroux and I invite you to share the story with us in Brisbane on 23 July, when we welcome back Champagne Charlie in person. We warmly welcome you to join us for this historic moment.
Charles Heidsieck Champagne Charlie Cellared in 2017
52% chardonnay, 48% pinot noir; 28% 2016 base, 72% reserves of predominantly chardonnay, back to 1998, including 35% of reserves of more than 15 years of age, aged on lees for up to 25 years; 8g/L dosage; 2000 bottles.
It was a monumental undertaking for Cyril Brun to set about recreating the spirit of his late friend Daniel Thibault ('god on earth'), and his inaugural release is grand testimony to his success. It takes the highest skill of a master blender to unite the dramatic and diverse universes of vintages spanning three decades with such seamlessness as this. Seven months pre-release, it is at once coiled and introverted and at the same time exuberant and extroverted, embracing the full expanse of the firmament of deep complexity that is Charles, brimming with the opulent spice of deep reserves, succulent stone fruits and silky refinement. Effortless harmony suspends everything in intricate balance between the zest of citrus and the succulence of peach, the cut of acidity and the texture of gentle chalk minerality and just the right edge of understated bite. This is no showstopper but rather ethereally silky, seductively graceful, alluringly polished, eloquently understated and hauntingly persistent – the very essence of Charles, and grand testament to Cyril's mastery as a blender. Daniel Thibault would be proud indeed.
97 points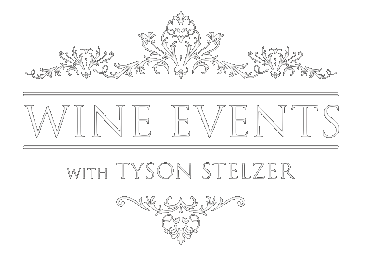 We'd love to add you to our list of friends so you're first to receive updates on all our upcoming dinners, tastings, tours, articles and books.