Welcome Back Champagne Charlie Lunch – 23 July 2022
Together with Charles Heidsieck Managing Director, Stephen Leroux, it's my great pleasure to invite you to join me for the rebirth of the legendary Champagne Charlie.
On the cool winter evening of Tuesday 7 December 2021, Stephen and Chef de Cave Cyril Brun invited me to meet them to be the first in the world to taste an incredible new cuvée. Under the lights of the Christmas tree in the Charles Heidsieck Pavilion in Reims, it was to be an historic sneak preview, and the revelation of the remarkable story of the resurrection of Champagne Charlie.
First created in 1976 by the visionary mastermind Daniel Thibault ('god on earth' to Cyril), Champagne Charlie enjoyed a mythical reputation during its short life of but five vintages, culminating in 1985. Almost four decades later, Champagne Charlie is back.
In hushed tones that night, Cyril and Stephen revealed incredible secrets surrounding the creation of Charlie, secrets that have remained buried until now – secrets unknown even to colleagues who worked alongside Thibault himself.
'Our job was to recreate Charlie,' Cyril introduced. 'From tasting and retasting the Charlies we tried to discover the mystery behind the complexity. The whole project was a big secret, known only to Stephen and me. It was a big risk, but Stephen gave me his full faith. Ordinarily I taste with all my colleagues, but for this project I was on my own in the winery.
'I tasted the full vertical of five Champagne Charlies four times, and there was something wrong in the equation. I could not figure out how it would be possible. The guy was a magician! And we dug a bit deeper, dusted off the old papers and the old books, and figured out the truth. From that moment, it was a different playground for us to play in this world. I was like a young boy at Hamley's!
'Back in 2015, when I was interviewed for my position at Charles Heidsieck by owner Christopher Descours, he asked me what was on my list of aspirations. I responded that Champagne Charlie was at the top of my list. He was surprised, but I explained that this was one of the most aspirational champagnes that people talk about in hallowed tones. When champagne fanatics name the five bottles of their life, 90% of the time Charlie is one of them. So after I joined, he asked if I remembered my answer. I said that I was already working on it!'
And so the new Champagne Charlie was born, set for release in June in miniscule quantities, to celebrate the bicentenary of the birth of the man Champagne Charlie himself.
'We have agreed to be transparent and tell the truth and unleash the story,' Cyril revealed. 'The idea is to tell the true story of Charlie. To revive the spirit of Champagne Charlie.'
Stephen swore me to secrecy that night in Reims and promised that all will be revealed when he joins me in person in Brisbane on 23 July to introduce Champagne Charlie. We warmly welcome you to join us for this historic moment.
Read the full story of The Secret Rebirth of Champagne Charlie.
Showcasing
Charles Heidsieck Brut Réserve NV
Jerusalem artichoke meringue with Beluga caviar
Pomme dauphine filled with bearnaise
Duck parfait in brik pastry and confit orange
Charles Heidsieck Blanc de Blancs NV
Pan roasted Shark Bay scallops, textures of broccoli and citrus, sauce gribiche, hazelnut butter and yuzu sabayon
Charles Heidsieck Rosé Réserve NV
Charles Heidsieck Millésime Vintage Rosé 2008
Sunshine Coast yellow fin tuna loin seared with aromatic pepper, warm Rougie foie gras, varieties of mushrooms, garden peas and a light ponzu dressing
Charles Heidsieck Millésime Vintage Brut 2012
Charles Heidsieck Millésime Vintage Brut 2008
Slow roasted Jimbour pork loin with spinach and truffle farce, fresh fig and celeriac, pan juices
Charles Heidsieck Blanc des Millénaires 2007
Charles Heidsieck Blanc des Millénaires 2006
Oven baked Whitsundays coral trout fillet, young kipfler potato, braised fennel, beurre blanc
Charles Heidsieck Champagne Charlie Cellared in 2017
36 month Comté, apricot pâte de fruit, Beachmere honey, varieties of sour doughs
Montrachet Restaurant, 1/30 King St, Bowen Hills, Brisbane
11:00am-4:00pm Saturday 23 July 2022
Places strictly limited – Tickets $895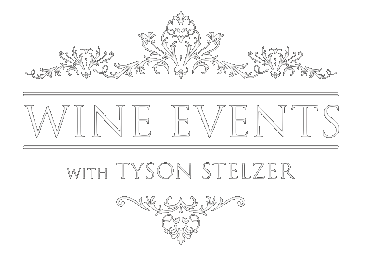 We'd love to add you to our list of friends so you're first to receive updates on all our upcoming dinners, tastings, tours, articles and books.