The State of Play of Champagne in Australia 2020
It seems there's no predicting what Australia's love affair with champagne will do next. After the first two successive years of decline in champagne shipments since the start of the millennium, the pandemic hit, and with it dire woes of champagne armageddon. While the rest of the world spiralled into a dramatic champagne tailspin to the tune of more than 53 million bottles fewer than 2019, Australia not only bucked the trend but posted the biggest increase in imports in the champagne world.
Australia recorded the largest percentage growth in 2020 among Champagne's leading markets, and the biggest outright growth across all markets of more than 862,000 bottles. In the stark context of the biggest global decline so far this century, Australia's profound growth elevated it from fourth to fifth largest champagne consumption per head in the world, overtaking the UK for the first time. At the same time, it solidified its position as the world's seventh largest champagne market.
Australia's growth in shipments of 11.2% to 8.52 million bottles in 2020 was nigh-on its all-time record of 8.53 million in 2017. Value was up a similar 11.1% to €126.1M. For all there is to celebrate in this champagne-popping success, there is much insight to be gleaned in delving deeper into Australia's champagne trends, and all is not as effervescent as it may first appear.
For some years now, I have cautioned that Australia's champagne shipments should be read not in the context of its meteoric year-on-year percentage growth, but rather in its steady, long-term growth curve. In this context, Australia has now entered a new phase in which its champagne shipments have finally plateaued.
Australia is like no other champagne market. Posting almost ten-fold growth since 2001, no other country has embraced champagne so affectionately, so fast. And yet Australia is a notoriously challenging market for champagne: highly price sensitive, overwhelmingly big brand driven, and dominated by the supermarket duopoly. The giant négociant houses rule more imposingly in Australia than anywhere else, and growers and coopératives occupy the smallest market presence. Among Champagne's top ten markets, Australia still ranks stone cold last or second last in number of négociant houses, growers and cooperatives, volume of growers and cooperatives, average spend per bottle, and market presence by volume of rosé, prestige and high and low dosage cuvées.
There is no sign of these trends abating, and 2020 saw Australia's position further intensify as the average bottle price drop slightly, while coopératives, rosé and prestige all diminished in market presence. Non-vintage cuvées maintained their stranglehold on the market, solidifying their position even further in 2020, at the expense of all other styles except vintage cuvées, which showed solid growth, albeit off a tiny base.
The following 17 pages set out a comprehensive report on a year in the life of champagne in Australia, a rigorous fermentation of all the latest trends and analysis to emerge from up-to-the minute data. Read on – in 2019 I exclaimed at how dramatically the champagne world can change in one year. I had no idea!
Read the full 23 page report on The State of Play of Champagne in Australia 2020.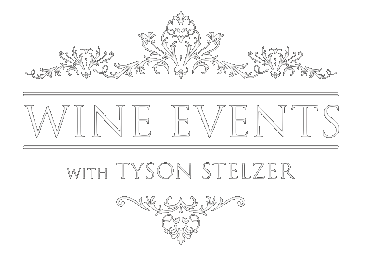 We'd love to add you to our list of friends so you're first to receive updates on all our upcoming dinners, tastings, tours, articles and books.