The Top 12 Champagnes of 2020
Australia's hard border closure this year sadly precluded all of my tastings and travels in the Champagne region. I am grateful to the houses, growers and chef de caves for the opportunity to discover their latest releases through my webinars and tastings in Brisbane. Here are the 12 best new releases of 2020.
Taittinger Comtes de Champagne Blanc de Blancs Grand Cru 2008 
50–60% Avize and Le Mesnil-sur-Oger, the pillars of Comtes, supported by Oger, Chouilly and Cramant; 5–6% (Chouilly component) aged (not fermented) in young oak barrels (1/3 new & the balance up to 4 years old) for 4–5 months, not for strength, but to add body & subtle notes of toast, brioche, burnt vanilla & coconut to the delicacy of chardonnay; 9g/L dosage.
Taittinger's flagship Comtes de Champagne holds an enviable position among the very finest blanc de blancs and it is fitting that the lauded 2008 is my Champagne of the Year. The depth of reach of the house into the Côte des Blancs grand crus has made this one of Champagne's most consistent flagships, and one or two points ahead of Salon in my book in every vintage of the 2000s to date. Every even-numbered vintage since 1996 has been nothing short of transcendental. 'We are lucky to work with a huge quantity of wines from the Côte des Blancs, allowing us to choose the best samples for Comtes de Champagne each year,' explains cellar master Loïc Dupont. 'We look for the vats that represent the typicity of each cru, to build the expression of the vintage. Avize brings elegance, finesse and balance, Le Mesnil-sur-Oger contributes body and a subtle reduction akin to grilled bread, Chouilly delivers roundness, Cramant grilled almonds, and Oger elegant citrus.'
Comtes de Champagne 2008 is one of the most anticipated champagne releases of the decade. It's been more than three years since the family treated me to a premature sneak preview of this desperately coiled and reticent thing in the reception room of Taittinger at Saint-Nicaise. At that moment, the most enduring Comtes since 1996 was permanently etched in my psyche. It has been worth the wait, and that magic moment has finally come when this monumental thing is unleashed on the world. Still a gorgeous, brilliant pale straw hue. The purity is pinpoint exact, with the magical youthfulness of pure white fruits that capture the energy and precision of Avize and Le Mesnil-sur-Oger in the brilliant 2008 season. Its tiny proportion of barrel-ferment kicks above its weight, bringing notes of grilled toast, brioche and vanilla. The presence and concentration are something else, with brilliant stature that holds an astonishing line of undeviating persistence that does not fade in amplitude for thirty seconds after you swallow. Its pure lemon fruit is pristine and radiantly fresh. The chalk minerality of the northern Côte des Blancs elevates with astonishing clarity, at once super-fine and calm and at the same time stark and mouth-embracing. This is classic Comtes of the highest order, with a concentration and presence that is all-encompassing and transfixing, perfectly juxtaposed with an energy and tension that will hold it rock-solid for a lifetime yet.
99 points
Deutz Amour de Deutz Brut Millésime 2008 en magnum 
100% chardonnay; 57% Avize, 38% Le Mesnil-sur-Oger, 5% Villers-Marmery; 9.5g/L dosage.
The utter delicacy and restrained elegance of Deutz reaches a new crescendo in the spectacular 2008 season, exemplified nowhere more profoundly than in Amour Blanc de Blancs in magnum. Still a beautiful pale straw hue, its elegance is transfixing, lighter than air and as delicate as fairy wings and yet with a confidence that commands profound persistence and an undeviating line. It froths with the most delicate bead, propelled equally by the magnificently energetic yet perfectly ripe acidity of 2008 and the profound chalk mineral presence of Avize and Le Mesnil, super fine, mouth-embracing and salt-rich. For something so fine and understated to completely dominate the senses is a profound experience indeed. Primary white fruits of lemon and white peach uphold the most exacting, youthful purity, accented with subtle grilled bread reduction and the faintest beginnings of nougat and brioche. Profound. 
99 points
Krug Grande Cuvée Edition 168 NV
2012 base vintage; 35% chardonnay, 52% pinot noir, 13% meunier; 42% reserves; 198 wines from 11 vintages back to 1996; reserve chardonnay from Avize and Villers-Marmery for freshness; reserve pinot noir from the northern Montagne de Reims for tension; aged 7 years on lees; disgorged spring 2019; ID 219012.
The brightest, palest hue I can recall in any Grande Cuvée defines the profound contradiction of the modern Krug: remarkable freshness meets grand complexity. The monumental complexity of Krug rises to profound heights, energised dynamically by the magnificent freshness of 2012. The depth of signature Krug molten wax, incense and preserved lemon meld seamlessly with an energetic fresh lemon purity and layers of spice rippling through a finish of exceptional focus and persistence. It ripples with scintillating chalk mineral texture of profound persistence. The purity and focus on the finish lifts the 168 to heights not achieved since the epic 2008 base in Edition 164. Transcending its season, this is arguably the most profound expression yet of the modern rise of Krug.
98 points
Egly-Ouriet Brut Grand Cru Millésime 2008 
70% pinot noir, 30% chardonnay; 100% Ambonnay; 40 year old vines; fully fermented and aged in barrels until bottling; no malolactic fermentation; 5g/L dosage; released after the 2009. Disgorged July 2019 after 120 months on lees.
Francis Egly selects the vines to reserve for his vintage cuvée before the harvest, and sorts the grapes as they come in to be pressed, looking for clean and ripe fruit of high quality and good maturity.
Full oak fermentation and the predominance of fully ripe pinot noir infuses a medium to full straw yellow hue. The commanding richness and presence of Egly fills the bouquet and palate with all manner of layers of ripe plum, black cherry, fruit mince spice and pot-pourri. A decade on lees brings brioche, custard cream, burnt butter, toast and wild honey. Francis Egly's mastery is fully revealed in the structure of this cuvée, profoundly marrying the difficult combination of 2008 tension, full malic acidity, the stark chalk minerality of Ambonnay and the creamy presence oak fermentation, calling on just a tiny 5g/L dosage to perfectly set off the balance. A subtle burnt orange note of oxidative development is well controlled, lending complexity without in any way diminishing the integrity of its luscious fruit core or its profound persistence. A grand Egly that delivers everything this lauded grower promises in a season as sublime as 2008. The lingering presence of red fruits and their seamless interplay with pronounced, fine chalk minerality and energetic yet wonderfully ripe malic acidity define a very long and mesmerising finish.
98 points
Bollinger La Grande Année 2012 
65% Pinot Noir, 35% Chardonnay; 78% grand crus, 22% premier crus; 21 crus, mainly Aÿ and Verzenay for Pinot Noir, Le Mesnil-sur-Oger and Oiry for Chardonnay; exclusive use of the cuvée; fermented entirely in barrels (average 20 years of age); aged under natural cork; riddled and disgorged by hand; 8g/L dosage; disgorged August 2019.
The bombastic complexity that defines Bollinger rises to a grand and flamboyant crescendo in the mighty 2012 season. True to the vintage, it presents a medium straw hue, deeper in colour, tone and mood than the dynamic 2008 before it. The pure red and black cherries of ripe pinot noir from the grand slopes of Aÿ are masterfully toned by the perfume and energy of the north-east-facing hillside of Verzenay, backed by the citrus zest of Le Mesnil and Oiry chardonnay. It's simultaneously ripe, juicy, zesty and tense, with fruit presence of tantalising beauty seamlessly fused with fine chalk minerality and an acid line of sensational drive, yet at every moment perfectly ripe and effortlessly integrated. Fruit rightly takes a confident lead here, with the fig, spice, honey and roast almond of barrel fermentation and bottle age welling up in a rising background chorus. The modern era of Bollinger's attentiveness in the vineyards and cellar characterises a style ever more pure and seamless. This does nothing to diminish the multifaceted layers of signature Bollinger complexity. Indeed, it somehow manages to achieve precisely the opposite, magnifying and focusing its myriad details with greater clarity than ever. This serves to present the mood of the season with more articulate typicity than ever, while celebrating all of the rumbling depth and power that we love of Bollinger. While it won't live as long as the enduring 2008 (no house will) it achieves equal heights of fantastic line and incredible length. The result is consummately 2012, emphatically Bollinger and gloriously, irresistibly delicious.
98 points
Louis Roederer Cristal 2012 
60% pinot, 40% chardonnay, 32% vinified in oak casks, no malolactic fermentation, 7.5g/L dosage; 100% biodynamic for the first time; cork; disgorged in 2019.
Jean-Baptiste Lécaillon explains: '2012 was one of the most challenging and complicated years ever experienced in Champagne. However, difficult conditions often lead to great things… The low yields, due to the unpredictable weather, combined with continental conditions towards the end of the season, gave us unusual levels of maturity, resulting in rich, full-bodied and structured wines worthy of the greatest vintages in Champagne. A little more oak vinification and less malolactic fermentation and a touch less dosage than the 2008, and we're back to just six years on lees here.'
The rise and rise of Cristal over recent decades has been something to behold, and the ever more fanatical approach of Jean-Baptiste Lécaillon and his team has crafted a style that articulates its terroirs and seasons with ever rising dramatic clarity. The latest release captures a season that contrasts great generosity of fully ripe, low-yielding fruit in a dry harvest with profound tension. The power and concentration of epicentre sites across the grand crus are amplified by the definition and richness of biodynamic viticulture. Lécaillon has responded to the richness of the season in the winery astutely calling on a little more oak vinification and less malolactic fermentation and a touch less dosage than the 2008 that preceded it. And the astute decision to release 2008 after 2009 and to skip the lesser 2010 and 2011 season has dictated that we're back to just six years on lees here. Pinot noir takes a confident lead, defining a core of deep and powerful red fruit presence that builds a wonderfully rich and expansive mid-palate. Chardonnay declares its presence on the close, defining a tail of grand focus and tension. Six years on lees has contributed more toasty, nutty, spicy, honeyed, ginger complexity than usual, making for an effortlessness, a confidence and an allure rarely seen in Cristal of such desperate youth. It holds every detail in suspended animation on a finish of mesmerising line and length. Malic acidity is played tactically to profound effect, ripe and full and yet excitingly tense and energetic, promising great potential – though its flavour spectrum is already advanced, so this will not go down alongside 2008 as a Cristal for the very long haul. Its mineral definition is a triumph, rising to the chalk mandate that defines Cristal, testimony first to the greatest chalk sites, second to the deep and profound reach of old vine roots, and third to the ever-rising impact of biodynamic viticulture. This is a great Cristal by every definition, testimony to a strong season and profound evidence of the rising success of an ever more fanatical approach in the vines and wines.
98 points
Louis Roederer Cristal Rosé 2012 
56% pinot noir, 44% chardonnay, 15% vinified in oak casks, no malolactic fermentation, 8g/L dosage; identical blend and dosage and almost identical oak to Cristal Rosé 2008, but without malolactic fermentation here.
There is a profound delicacy and reticence to this Cristal Rosé, more than any before it. Tightly coiled in its desperate youth, it projects a particularly pale salmon hue. Subtle flitters of the most elegant morello cherry, strawberry and red apple fruit dance and tease, promising profound things in the months and years to come, yet volunteering but the slightest suggestions now. It builds magnificently in the glass, the ripeness and concentration of the season rippling with grand pinot noir presence on an expansive mid-palate. At eight years of age, its primary presence is even more marked than that of Cristal 2012, supported eloquently by the toasty, spicy nuances of six years on lees. Jean-Baptiste Lécaillon has followed the recipe of 2008 astutely here, deviating only on the point of fully blocking malolactic fermentation. The effect is a dramatic cut of malic acidity that directs a honed finish of profound focus and tension. This promises longevity like rosé rarely ever sees, and this is a release that may yet achieve the rare feat of outliving its white counterpart. In line and length, this is another Cristal of the highest order, relying on the profound interaction of malic acidity and chalk minerality to dictate a structure both effortless and integrated and at the same time astonishingly energetic and disarming. The chalk mineral aspiration of Cristal is again exemplified in a deep and emphatic chalk palate of texture that permeates every crevice of the palate and the consciousness. Another phenomenal Cristal Rosé, and a worthy successor to the mythical 2008.
98 points
Bollinger PN VZ15 NV 
The winner of a blind tasting contest between the winemaking team was built primarily on Verzenay (hence VZ), with support from Aÿ, Bouzy and Tauxières, 50% barrel fermented, based on the 2015 vintage (hence 15) with 20% reserves from vintages back to 2009, aged in magnums. Its unique black bottle and black label are a tribute to the black grape, and a nod to its big brother, Vieilles Vignes Françaises. In each successive vintage a different village will be chosen by blind tasting. Production volume is roughly equivalent to La Grande Année. Global release in September 2020 at a price between Special Cuvée and La Grande Année (~100€).
A bright new star has arisen from deep within the pinot noir firmament. The first new permanent addition to the hallowed portfolio of Bollinger in 12 years is a monumental blanc de noirs that encapsulates the generosity of the house within its ever more detailed regime. Departing its home on the southern slopes of the Montagne de Reims, it has tactically jumped over the hill to the cooler northern aspect of the fabled grand cru of Verzenay in the warm 2015 vintage, yet very much retaining the beloved DNA of the house. The result is a deeply spicy and exuberant expression of this elegant terroir, abounding in mixed spice, anise and cardamom and deep, luscious strokes of blackberries and bright red cherries. There are subtle flitters of fruit mince spice and orange rind along for this dynamic ride. Bollinger's characteristic old barrel fermentation builds depth of creamy texture and signature layers of complexity. The brightness of the great slopes of Verzenay shines through, even in the warm 2015 season, charged with wonderfully ripe yet vibrant acidity and omnipresent chalk minerality of glittering, crystalline energy. The phenolic structure inherent to this season is neatly and masterfully woven into its folds. It's emphatically Bollinger, definitively Verzenay, exactingly pinot noir and characteristically 2015 – a wonderful yet difficult balance to achieve. A triumph for the season, and downright delicious.
97 points
Pol Roger Cuvée Sir Winston Churchill 2009 
Predominantly pinot noir (more than 60%), as Winston Churchill was a pinot drinker, the balance chardonnay, all from grand cru villages under vine at the time of Churchill; cold settled at 6ºC; fermented below 18ºC; full malolactic fermentation; secondary fermentation in the lowest part of the cellars (9ºC); aged almost 10 years on lees; cork.
Sir Winston is the distinguished gentleman of the prestige champagne world, and my first encounter with a new vintage is always a moment of tremendous anticipation. The ever more refined regime of Pol Roger in the vines and the wines has defined a tremendous trajectory for this fabled house over the past two decades, and its increasingly fanatical and refined approach is becoming incrementally more apparent with each new release. This is exemplified emphatically in Sir Winston Churchill in the warm 2009 season. A bright, pale straw hue announces a bouquet unusually open and generous for Sir Winston of such youth. Pinot noir assumes its characteristic lead, brimming in red apples, strawberry hull and white raspberries on the nose, erupting in a magnificent display of pure red cherries and mixed spice on the palate. The pristine, scintillating fresh lemon of chardonnay marks out a finish of energy and poise that transcend this warm season. A decade in the depths has infused the most pure white nougat and almond meal. Resounding proof that terroir trumps climate, the chalk mineral signature of Champagne's most enduring grand crus marks out a finish of glistening, crystalline mouthfeel, as brilliant and as entrancing as a supernova in an impenetrable black firmament. A Sir Winston ready to engage right from its release, with a medium-term future before it, this cuvée is not only an exemplar for the wonders of the legendary Pol Roger, but a luminous beacon for just what levels of finesse can be achieved in Champagne's ever warming climate.
97 points
Charles Heidsieck Millésime Brut 2012 
60% pinot noir, 40% chardonnay as always; grand and premier crus from the Montagne de Reims and Côte des Blancs; principally Aÿ, Oger, Vertus, Chouilly, Ludes and Cuis for chardonnay and Ambonnay, Tauxieres and Avenay-val-d'Or for pinot noir; 8g/L dosage; disgorged in 2019; DIAM.
A wonderfully harmonious and succulent Charles of medium straw hue, intricately uniting the flesh and succulence that is Charles with the brightness and energy of 2012. It billows with wonderful spice and layers of dried peach, fig, white cherry and juicy nectarine. The savoury autumnal mood of Charles carries wisps of wood smoke on a cool morning. The palate is masterfully assembled, at once juicy and fleshy, silky textured, finely chalk mineral and finished with precisely the right dosage, concluding with exceptional line and length, carried long and graceful by tangy grapefruit acidity. Another brilliant chapter in the hallowed lineage that is Brut Millésime.
96 points
Ayala No 7 2007 
Seven grand crus of the Côte des Blancs and Montagne de Reims; two-thirds chardonnay from Avize, Chouilly, Cramant, Le Mesnil-sur-Oger and Oger and one-third pinot noir from Aÿ and Verzy; 6 g/L dosage; aged 11 years on lees; disgorged July 2019 (on back label).
The chardonnay-led style of Ayala billows to magnificent effect with age, exemplified in this spectacular new cuvée. A bright medium straw hue heralds a compelling juxtaposition between deep complexity and vibrant, energetic poise. The focus and energy of five of the finest grand crus of the Côte des Blancs surges with expansive, thundering chalk mineral depth of sensational, mouth-filling presence, energised by fantastic lemon, apple, pear and grapefruit purity and accented by wisps of smoky reduction. Time has built marvellous layers of almond nougat and lemon meringue, while never losing its lively, youthful verve. The finish holds with outstanding line and length, promising many years of potential yet. A grand and thrilling expression of the wonderful mood that defines Ayala.
96 points
Franck Bonville Collection Privée 2008 
Avize; disgorged March 2019; 7.5g/L dosage.
The stunning 2008 season on the lauded slope of Avize is something to behold, captured eloquently by the attentive focus of Olivier Bonville. This tense season in such an enduring terroir relishes all the character and generosity of the house, with crunchy lemon and apple fruit accented with hints of star fruit. A full decade on lees has built wonderfully fine, creamy texture that melds in exacting harmony with the heightened chalk minerality of Avize. Even at 12 years of age, its primary freshness is breathtaking, accented with just the most subtle almond meal complexity. Line, length and purity and sensational. Irresistible now, it will age with confidence for a seemingly indefinite period, when it will evolve into the classic green olive complexity of grand old Avize. It's definitive Avize, classic 2008 and the epitome of Franck Bonville. 
96 points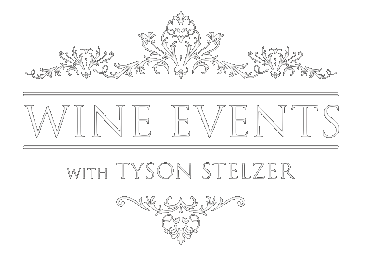 We'd love to add you to our list of friends so you're first to receive updates on all our upcoming dinners, tastings, tours, articles and books.