The positioning of Australian wine on the global stage is in a state of flux. As my wine event and tour hosting opportunities increasingly take me deeper into the luxury worlds of Europe, Asia and the Americas, it is illuminating to observe just how uber-premium wines are perceived across the globe as the grip of the financial crisis begins to loosen.
In this space, Europe is king. At the top end, Australia wine has much potential yet to realise in gaining a reputation fully commensurate with the calibre of the greatest estates down under. It is here that the true colours of Penfolds shine.
Big company ownership and tall poppy syndrome, not to mention ever spiraling prices, have triggered Penfolds grumbles among Australian devotees and wine trade alike, but the fact remains, no company is contributing more to the global standing of Australian wine right now than Penfolds. I've been writing this for more than six years, and my experience around the globe this year makes me more convinced of this now than ever.
No one in Australian wine travels more than Penfolds Chief Winemaker Peter Gago, and nobody engages more intimately with opinion influencers both inside and outside of the wine world. Penfolds Grange remains, comfortably and confidently, the pinnacle Australian wine icon globally. Bin 707 upholds its position as the company's fastest-selling wine in every market, and production of Bin 389 now exceeds 100,000 cases in some vintages. Penfolds reports that 389 is on allocation in every market and says it would make more if it could access the right fruit.
It is for these reasons that I believe the introduction of another price rise across most of Penfolds' releases this year is sustainable, at least at the top end. There is no question that the halo effect of price rises for Australia's flagship wines globally is a blessing for the entire Australian category.
In Australia, Bin 389, Bin 150 and Bin 407 are all up by $10 to $90, RWT up by $25 to $200 and Grange up by $65 to $850. How these premiums impact shelf prices is yet to be seen, but Bins 389, 150 and 407 are playing in a very different price point to their $60 territory just five years ago. Grange was $625 back then and Bin 707 was half of its current $500 price tag.
Recent auction sales of the great 2010 vintage put pricing of Bin 389/150/407 at $70-$80, Bin 707 at$270-$300 and Grange at $600-$650. My feeling is that these wines will bear their premiums.
The big question, however, comes in the bread-and-butter Bin 28/128/138 tier. Penfolds has added $5 this year to the price of Bin 311, Bin 23, Bin 138, Bin 128 and Bin 28, taking these labels to $45. The great 2010 vintage of these wines is currently realising just $25-$30 at auction. The release of the lesser 2014 vintage of Bin 138, Bin 128 and Bin 28 this month is not the right time to crank up the price.
With recent vintages currently on the shelves at $35 and at auction at $25-$30, a $45 price tag is a stretch. There are better buys out there.
This year, the Penfolds wines worthy of your cellar are Bin 51 2016, Bin 311 2015, Bin A 2015, Yattarna 2014, Bin 128 2014, Bin 389 2014, Bin 707 2014 and Grange 2012.
The Penfolds Collection 2016 Reviews
Penfolds Bin 51 Eden Valley Riesling 2016
$30
12.0%
This is what Eden Valley riesling is all about. Sourced exclusively from the Woodbury Vineyard, this is at once beautifully refined and at the same time intense, rich and immediate, celebrating a wonderful harmony between floral lift and an intense fruit core of red and green apple, kaffir lime, lemon and even nuances of anise. It carries with outstanding persistence and wonderfully defined mineral structure. An impressive result for a tricky riesling vintage.
94 points
Drink 2016-2018 or 2021-2024
Penfolds Bin 311 Tumbarumba Chardonnay 2015
$45
13.5%
This is a more powerful and characterful Bin 311, learning more from Bin A and Yattarna than ever, and all the more exciting for it. It's a chardonnay of wonderful complexity, rippling with layers of struck flint that unite seamlessly with toasty French oak (nine months in seasoned barrels), boosting a core of lemon and white peach fruit. Charged with a bolt of Snowy Mountains acidity, it carries with outstanding persistence and characterful personality.
94 points
Drink 2016-2020
Penfolds Reserve Bin A Adelaide Hills Chardonnay 2015
$100
13.0%
Vintage for vintage, Bin A has set a benchmark for Australian chardonnay over the past decade and 2015 is a resounding continuation of the legacy and again one of the Penfolds buys of the year. Energised by a flash of tense lemon and lime fruit, which creates a wonderful synergy with classy cashew nut French oak (40% new, less than usual – 'There are no rules for Bin A', says Peter Gago) and the full Bin A spectacle of wonderful struck flint and charcuterie complexity (thanks to partial wild fermentation on solids and full malolactic). It is underscored by magnificent structure of fine mineral texture, carrying with an epic finish of brilliant line and length.
97 points
Drink 2016-2025
Penfolds Yattarna Chardonnay 2014
$150
13.0%
There is power here. Tension, too. The 20th vintage of Yattarna reflects a cool to mild season, at once taut and focused and at the same time rich and full, contrasting the tense, tangy structure of Tasmanian fruit (73% Derwent Valley and Rotherwood in the Central Highlands and 27% Adelaide Hills) with the nutty, spicy complexity of barrel fermentation (70% new French oak, usually 40%, though 'there is no formula for Yattarna' when it comes to oak and fruit sourcing, according to Peter Gago), the two sitting at odds a little now, but asking only for time to fully harmonise. The finish projects with outstanding line and length.
96 points
Drink 2018-2024
Penfolds Bin 23 Adelaide Hills Pinot Noir 2015
$45
14.0%
More pinot and less Penfolds, to its credit! Fragrance galore, loaded with spice, tangy berry fruits, even exotics, thanks to wild fermentation and a touch of whole bunch (12%). It's finely structured with velvety, gently textural tannins, showcasing some of the best oak integration of any Penfolds Pinot to date (9 months in just 22% new French oak, usually 30-40%). It has good length and balance and, while opening a touch reductive, benefits from air and time, and is none the less for it.
93 points
Drink 2016-2020
Penfolds Bin 2 Shiraz Mataro 2014
$35
14.5%
A spicy, peppery, red-fruited style, with mataro (18%) lending savoury flavours and a rustic edge to a fine tannin structure. It's attractively approachable and balanced, finishing long and even. Sourced from McLaren Vale, Barossa Valley, Langhorne Creek and Wrattonbully and matured for 12 months in seasoned oak barrels.
92 points
Drink 2017-2022
Penfolds Bin 8 Cabernet Shiraz 2014
$45
14.5%
Bin 8 is baby Bin 389, with a drinking window that tactically ends right about when its big brother kicks in, guaranteeing continual cabernet shiraz joy in your drinking calendar! The 2014 rendition is spicy, tangy, fragrant and fine, with the bright, fragrant personality of cabernet (52%) well backed by finely structured tannins. A core of tangy red berry fruits carries long and even, making for a nicely assembled lunchtime claret style and a downright lovely drink. It was sourced from the Barossa Valley, Wrattonbully, Padthaway and Coonawarra and matured for 12 months in French (5% new) and American (6% new) oak barrels.
93 points
Drink 2016-2022
Penfolds Bin 138 Barossa Valley Shiraz Grenache Mataro 2014
$45
14.5%
An immediate, engaging, spicy and luscious Bin 138, wrapped neatly around a juicy strawberry and raspberry core. Grenache speaks more confidently than its small inclusion might suggest, with nuances of exotic spice underlined by dark chocolate and finely structured tannins. A blend of 64% shiraz, 21% grenache and 15% mataro, matured for 12 months in seasoned French and American oak hogsheads.
93 points
Drink 2016-2019
Penfolds Bin 128 Coonawarra Shiraz 2014
$45
14.5%
Bin 128 is on form, the latest two vintages more refined and enticing than any in years. In 2014, these Coonawarra vines clearly held out through a hot summer thanks to excellent winter and spring rainfall, capturing the authentic and engaging personality of Coonawarra shiraz in dark berry fruits, pepper and spice. It's elegant and refined, underscored by fine, chalk tannins and supported by very well integrated French oak (12 months in 26% new hogsheads, same as usual).
94 points
Drink 2019-2029
Penfolds Kalimna Bin 28 Shiraz 2014
$45
14.5%
A juicy Bin 28 without the depth or character of the great seasons, yet nonetheless exuding a balance of black fruits, spice and nicely integrated dark chocolate oak. A fine web of tannins is evenly woven for the mood of the wine. It may not be a blockbuster, but it represents an appealing and attractively poised style of even balance, sourced from Barossa Valley, McLaren Vale, Langhorne Creek, Wrattonbully, Port Lincoln and Clare Valley and matured for 12 months in seasoned American oak hogsheads. It's a pleasant drink, but this is not the right vintage for a price rise to $45.
92 points
Drink 2019-2024
Penfolds Bin 150 Marananga Shiraz 2014
$90
14.5%
The child of a season of low yields and high temperatures, this is at first a savoury, gamey and charcuterie Marananga of firm, fine oak tannin structure that calls for a little while to integrate. With air and time, impressive presence and depth of dark berry fruits emerge. Fruit unites beautifully with classy dark chocolate oak (14 months in 30% new French and 30% new American oak hogsheads and puncheons) and propagates on the finish with even line and great persistence, promising strong potential in the cellar.
Drink 2024-2034
95 points
Penfolds Bin 407 Cabernet Sauvignon 2014
$90
14.5%
A lifted, fragrant and focused Bin 407 of crunchy, cool personality that celebrates red- and blackcurrants amidst capsicum, mint and cedar. Tangy acidity and firm, fine tannin structure promise medium-term potential. No showstopper, but lacking nothing in accuracy, varietal definition and cellaring promise. Sourced from Wrattonbully, McLaren Vale, Barossa Valley, Coonawarra and Clare Valley and matured for 13 months in 24% new French and 10% new American oak hogsheads.
94 points
Drink 2024-2029
Penfolds Bin 389 Cabernet Shiraz 2014
$90
14.5%
If I could choose just one bottle that for decades has defined what makes Australian wine uniquely special, this would be it. A tightly coiled and brilliantly focused Bin 389 of impressive black fruit depth, yet in an engagingly understated and reticent way in its youth. It lacks nothing in colour, structure, potential and sheer, jubilant persistence, carrying very long and true, backed at every moment by classy dark chocolate American oak (12 months in 53% new hogsheads). Another standout Bin 389 of grand potential, with a varietal (53% cabernet sauvignon and 47% shiraz) and regional blend (Barossa Valley, Wrattonbully, McLaren Vale and Coonawarra) that transcends the vintage in a manner that the other reds below and even above it in the Penfolds portfolio just haven't achieved in this season. This is one wine in the Penfolds line that justifies its price rise this year.
96 points
Drink 2024-2034
Penfolds St Henri Shiraz 2013
$100
14.5%
Screw cap
A St Henri that doesn't scream out for a long rest in the cellar – hoorah! This is a thicker, fuller, more generous, sweet-fruited St Henri than the great 2010 and 2012, with a deeply coloured, glorious, vibrant purple-black hue. A generous and fleshy mid-palate is true to its dry and warm season, backed by firm, finely structured, well-handled fruit tannins. A sweet fruit core contrasts nuances of exotic spice, all carrying long and focused. It's a blend of 96% shiraz and 4% cabernet sauvignon from McLaren Vale, Adelaide Hills, Barossa Valley, Clare Valley, Padthaway and Port Lincoln, matured for 12 months in 50+ year old large oak vats.
94 points
Drink 2018-2028
Penfolds Magill Estate Shiraz 2014
$130
14.5%
A core of sweet plum and black cherry fruit is framed in milk chocolate oak of firm, fine tannin structure, yet not overwhelmed, even by, unusually, 100% new oak (18 months in two-thirds French and one-third American). It's true to the personality of Magill, supple and balanced, with a long sweet fruit finish and good length. This sample was cork-sealed, but it is also available under screw cap.
93 points
Drink 2019-2024
Penfolds RWT Bin 798 Barossa Valley Shiraz 2014
$200
14.5%
Screw cap
Eighteen vintages in, and this wine has long outgrown its "Red Wine Trial" designation, hence the soft introduction (in small font for now) of Bin 798 on the front label (because RWT is 798 on your phone – go figure!). This is a vintage that unites generous black and red fruits with dark chocolate oak (17 months in 70% new French oak hogsheads), full and confident, with excellent fruit persistence backed by well-polished, finely structured tannins of great endurance. In line, length and poise, this is one of the great RWTs and a triumph for this low-yielding, warm, dry season. Is it worth a price rise to $200? Buy two bottles of 389 instead.
95 points
Drink 2024-2034
Penfolds Bin 707 Cabernet Sauvignon 2014
$500
14.5%
Cork
No longer in the shadow of Grange, 707 is a true Australian First Growth. Peter Gago reveals 707 as his fastest selling wine in every market, though a doubling in price in four years slowed it down somewhat. This is another exceptional Bin 707 that carries an 81% Barossa core (the remainder Padthaway and Port Lincoln) with sheer confidence and great concentration, without for a moment letting its gaze drop from impeccable varietal definition and poise. It's a full, vibrant purple hue, laced with black- and redcurrants, capsicum and cedar, enveloping a core of dark chocolate and coffee, absorbing 17 months in 100% new American oak hogsheads into its folds. At once fragrant and airy and at the same time dense and powerful, it's at every moment intricately poised and impeccably controlled. In line and length, an epic Bin 707.
98 points
Drink 2034-2044
Penfolds Grange 2012
$850
14.5%
Grange is Australia's Grand Cru, First Growth and Prestige Cuvée all in one. Is it worth all the hype and yet another price rise? Too right it is. 2012 represents an iteration that unites brooding presence with an epic core of structure. The signature crushed ant and coal dust complexity that define Grange ride over a deep core of black plum and blackberry fruit heralded by a dark, vibrant purple hue. Dark chocolate American oak (18 months in 100% new oak, as always) declares its presence but quickly tucks in behind the fruit, to form a palate of impeccable polish and remarkable line and persistence, albeit without quite the structural polish of 2010. This year it's a blend of 98% Barossa and McLaren Vale shiraz with 2% Barossa cabernet sauvignon. The Penfolds 'Tribal Elders' reportedly compare the 2012 Grange with the 1963, while Peter Gago says it channels the 2010, and rates both ahead of 2008, though admits it will take 20 years to know for certain.
98 points
Drink 2027-2052
Penfolds Rare 50 Year Old Tawny Series 3
$3,550
With a minimum average blended age of fifty years and one component clocking in at more than a century of age, this is a golden brown tawny of magnificent, toasty, spicy complexity, with a wonderfully complex core of fig jam, spice and cedar. It attains a magnificent fruit sweetness while finishing enticingly dry, with bitter orange rind notes defining outstanding structure without for a moment appearing dried out or tired. Monumental persistence and line.
98 points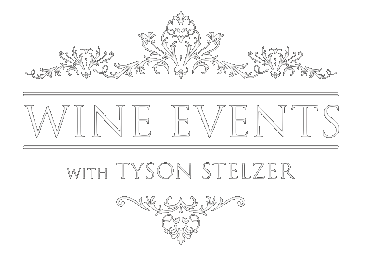 We'd love to add you to our list of friends so you're first to receive updates on all our upcoming dinners, tastings, tours, articles and books.