Tyson Stelzer's European Wine Weekend 21-23 July
You are invited to the ultimate immersion in the great wines of Europe at Spicers Tower Lodge on 21-23 July 2023, hosted by Tyson Stelzer, International Wine Communicator of the Year and author of The Champagne Guide.
The person due more credit than any other for introducing Australia to the great wines of Europe was Tower Lodge creator, Len Evans. Tyson Stelzer first visited 15 years ago to learn about the great wines of the world at the Len Evans Tutorial.
Join Tyson as he returns to Tower Lodge to share 25 of his favourite wines of France, Italy, Germany and Spain at this exclusive weekend for just 24 guests.
Tyson will welcome you with a glass of 2008 vintage champagne from magnum before you sit down to lunch with German riesling and a Spanish red. Relax over an informal cocktail dinner showcasing the finest sparklings, whites and reds of Italy.
Compare six of Champagne's most legendary cuvées in Tyson's Prestige Masterclass. And experience the roll call of the greatest wines of France as our weekend culminates in a gala dinner featuring champagne, white and red Burgundy and Sauternes.
There will be plenty of time to relax and enjoy the stunning surrounds of Tower Lodge and Australia's oldest wine region, the Hunter Valley.
Itinerary
Friday 21 July
11:30AM – 1:00PM Arrive at your leisure and enjoy a glass of champagne on arrival. Indulge your senses at casual German and Spanish inspired lunch prepared by the team at Sebastian.
2:00PM-6:00PM Enjoy the afternoon exploring Tower Lodge at your leisure. Relax, recharge and enjoy some downtime.
FROM 6:00PM Stroll through the hacienda-style courtyard to Restaurant Sebastian for an Italian-inspired cocktail dinner.
Saturday 22 July
7.30AM – 9:00AM Breakfast at your leisure.
9:00AM -12:00PM You'll have more time to enjoy the beauty of Tower Lodge and the Hunter Valley. Join Tyson for a Hunter Valley blending masterclass. Grab a mountain bike and explore the stunning region or try your hand at archery on the Tower Lodge grounds or relax in your luxuriously appointed suite.
12:00PM – 2:00PM Enjoy a casual German and Spanish inspired lunch at your leisure.
3:00PM – 4:30PM Expand your knowledge at Tyson's prestige champagne master class. The ultimate opportunity to discover six of champagne's most lauded prestige cuvées in an interactive experience with one of the world's foremost champagne authorities. Champagnes featured include:
Taittinger Comtes de Champagne 2008
Louis Roederer Cristal 2013
Pol Roger Cuvee Sir Winston Churchill 2013
Dom Perignon Vintage 2008
Egly-Ouriet Grand Cru Blanc de Noirs Vielle Vignes NV (Base 2010)
Bollinger R.D. 2007
FROM 6:00PM The gala dinner is the high point of this exclusive weekend. Enjoy a twilight apéritif before settling into a French-inspired degustation dinner at Sebastian.
Sunday 23 July
7.30AM – 10:00AM Breakfast at your leisure.
11:00AM Check out.
Wine List
ARRIVAL WINE – FRIDAY
Pierre Gimonnet & Fils Millésime de Collection Blanc de Blancs 2008 en magnum
GERMAN & SPANISH LUNCH – FRIDAY
Prum Graacher Himmelreich Kabinett 2007 Vega Sicilia Alión Ribera del Duero 2018
ITALIAN COCKTAIL-STYLE DINNER
Col Vetoraz Connegliano Valdobbiadene Prosecco Superiore Cartizze Dry 2022
Graci Arcuria Bianco 2020
Inama I Palchi Foscarino Grand Vino Soave Classico 2020
Graci Etna Rosso Arcuria 2019
Blind Wine
Elena Vermouth Superiore di Torino RAV18
GERMAN & SPANISH LUNCH – SATURDAY
Egon Müller Scharzhof Qualitats Riesling 2021
Conde Valdemar Rioja Gran Reserva 2005
PRESTIGE CHAMPAGNE MASTERCLASS
Taittinger Comtes de Champagne 2008
Louis Roederer Cristal 2013
Pol Roger Cuvée Sir Winston Churchill 2013
Dom Pérignon Vintage 2008
Egly-Ouriet Grand Cru Blanc de Noirs Vieille Vignes NV (Base 2010)
Bollinger R.D. 2007
FRENCH GALA DINNER
Billecart-Salmon Vintage 2008 en magnum
Charles Heidsieck Brut Millésime 2012
Bollinger La Grande Année Rosé 2012
Jean-Marc Pillot Chassagne-Montrachet Premier Cru Les Macherelles 2018
Ghislaine Barthod Bourgogne 2015
Géantet-Pansiot Gevrey-Chambertin En Champs 2015
Blind Wine
Château Rieussec 1er Grand Cru Classe Sauternes 2015 375mL
Pricing
Rates are twin share for two nights at Spicers Tower Lodge including all meals, wines, signature experiences and minibar.
​Estate suite: $7,900
Grand suite: $8,300
Grand spa suite: $8,900
Tower suite: $9,900
​Bookings can only be made by calling (02) 4998 7022 or emailing reception@towerlodge.com.au
EXTEND YOUR STAY
Turn the weekend into a three or four night getaway. An all-inclusive stay at Tower Lodge is available from $2099 per night.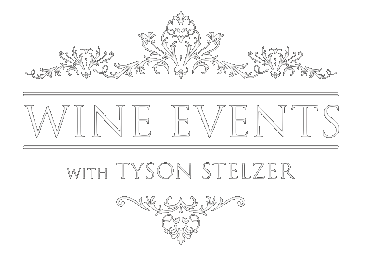 We'd love to add you to our list of friends so you're first to receive updates on all our upcoming dinners, tastings, tours, articles and books.