An unlikely bunch of young winemakers is redefining the cutting edge of Australian wine. It's not as you'd expect.
No new wine release was more controversial than the inaugural release of Thousand Candles Yarra Valley last year. Not only because a $100 wine appeared out of nowhere, but because young gun pinot noir specialist William Downie had devised a blend perhaps never before conceived – essentially shiraz, with a dash of pinot noir and a drop of sauvignon blanc.
To Downie, grape variety is not the point, and there's nothing on the label to betray its composition. "I have never aspired to make the best wine possible, only the truest wine possible," he says. "It's an honest expression of the site and the vintage."
Downie is one of a growing band of young renegades in Australian winemaking, with an insatiable desire to pursue a better way, tossing convention to the wind in an attempt to create the ultimate wine – one that expresses the character of the place in which it was grown. The methods they're devising to achieve this are far from expected.
"When I look around wineries I see a lot of counter-intuitive stuff. Most of the equipment is antiquated dinosaur engineering. What if there's a better way it could be done?" Downie postulates. The process he devised was effectively to do nothing, tossing out most of the tricks of modern winemaking. No temperature control during fermentation, no pumping the juice over the skins, no acid addition and no preservative until bottling. "I'd wander around the winery because there was nothing I had to do and everyone would think I'm a f***ing idiot and the wine was going to be spoilt!" he says.
On the other side of the country, Cliff Royle is another young winemaker who knows well the feeling of criticism for a wine that boldly challenges conventional thinking. He harvests early to achieve low alcohol in Margaret River, a region notorious for ripe, powerful chardonnay. The result is Flametree SRS, "Sub Region Series". In an age of single vineyard and reserve wines, Royle's new premium wine instead blends the best of Margaret River's subregions. Unlike most in Margaret River, he works to tone down fruit flavour and enhance texture. "I do this deliberately so people think about these wines and don't just drink them!" he says.
It's a noble philosophy, and one that rings true not only at the premium end of the market. The insightful Tash Mooney meticulously crafts her Fox Gordon Barossa reds with a focus on texture and restraint, but admits that it can be a tough sell in a market familiar with big, bold shiraz. "I want to create lower alcohol wines, but it's hard because not many people understand this style," she says.
Mooney's Fox Gordon Eight Uncles Barossa Shiraz epitomises her philosophy at an affordable price. Her aspiration is shiraz of lifted spice and perfume, aided with small additions to the ferment of the grape varieties sagrantino and aglianico.
As dynamic and surprising techniques such as these may seem, the driving philosophy of Australia's courageous young winemaking trailblazers is rooted in a tradition that runs much deeper even than the history of winemaking in this country. "I have a pallet of white and red French Burgundy at home and I've learnt more about making wine by drinking those wines than from anything else!" exclaims Royle.
In South Australia, Kerri Thompson is crafting the most international and progressive rieslings in the Clare Valley, inspired by the richer riesling styles of Germany and France. Her three single vineyard Wines by KT rieslings are engineered to express the unique personalities of their sites by building texture and body with careful use of wild yeast, old oak barrels and even varying levels of sweetness, concepts quite foreign to the pure, dry style of classic Clare riesling.
Like Downie, Royle and Mooney, Thompson's courage has pioneered a new benchmark in Australian wine that flies in the face of caricatured Aussie styles and instead celebrates diversity, elegance, detail and texture. Welcome to a new age of sensibility in Australian wine.
Fox Gordon Eight Uncles Barossa Shiraz 2010, $19
All the dense black plum and cherry fruit that you'd expect from the Barossa is on parade here, but the real game-changer comes in layers of spice and restrained, crunchy vibrancy, reinforced by mouth-filling, textural tannins.
Wines by KT Churinga Vineyard Watervale Riesling 2012, $34
Brilliantly honed restraint is juxtaposed with profound complexity and laser-aligned acidity, but the true genius of this wine comes in its texture, capturing the deeply-penetrating, chalky mineral mouthfeel of Watervale limestone bedrock.
Flametree S.R.S. Wallcliffe Chardonnay 2011, $50
Intuitive winemaking that tosses out the recipe and responds to the season has produced a beautifully honed chardonnay of low alcohol energy, even in a season as warm as 2011 in Margaret River. A saline character speaks articulately of its maritime origins.
Thousand Candles Yarra Valley 2011, $100
There is perhaps no new Australian wine as daring as this, reinventing the way wine is made for the sake of capturing the expression of a unique place, even in the vintage from hell. The result is impossibly silky, captivatingly exotic and hauntingly ethereal.
Tyson Stelzer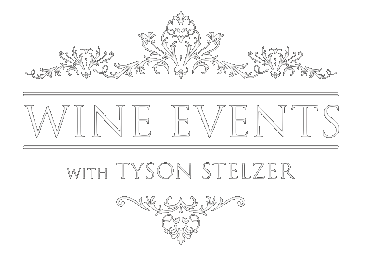 We'd love to add you to our list of friends so you're first to receive updates on all our upcoming dinners, tastings, tours, articles and books.