This article first appeared in Barossa Living, Autumn 2011
Tyson Stelzer
If there's a word to sum up our food and wine tastes of the past decade it has to be "experimentation." We've discovered cuisines of all number of nationalities, Masterchef has inspired us to explore new techniques and flavours and we've been on the hunt for wines to match. This has taken us to new shores, and we're buying more imported wine than ever. Our taste for something different has led us to discover new varieties in our own back yard, too, and Barossa winemakers have responded with a long list of enticing alternatives with exotic flavours and hard-to-pronounce names.
Sixth generation Barossa vigneron Damien Tscharke was quickly dubbed "Mr Abariño" after finding the Spanish variety to be particularly well suited to his Marananga vineyard. That is, until the grape was instead found to be savagnin (sah-vah-nyan). "Mr Savagnin" doesn't quite have the same ring, so the wine is simply sold as "Girl Talk." Native to the little-known Jura region of France, savagnin is a tangy, refreshing style with a textural finish that makes it particularly versatile with Asian and fusion cuisine.
Tempranillo (tem-pra-nee-yo) is the most noble grape of spain, where it is responsible for the robust, age-worthy wines of Rioja. In Australia's cooler climates its tangy, strawberry and vanilla flavours are brought out. In the warmer parts of the Barossa a more savoury and structured personality is evident, dark and brooding with black cherry accents.
Italian varieties have also found a place in the Barossa in recent times, and none more than sangiovese (san-geeo-vay-zee). With its red and black fruit flavours, a hint of fresh-cut herbs and an acid kick to the finish, this is the variety famous for making Chianti.
Many of the newer varieties you'll find in the Barossa are sourced from young vines which haven't yet developed the maturity to show the full varietal expression. But the Barossa has some old tricks up its sleeve, too, including the oldest vines of mataro (mat-are-oh) in the world. Also commonly named mourvèdre (more-ver-dr), this is a rich, dark variety which makes powerful, earthy, long-lived wines with massive tannin structures. More often blended with grenache and shiraz, some Barossa makers have succeeded in taming it sufficiently to fly solo.
Viognier (vee-yon-yay) has more than thirty years of history in the Eden Valley, where Yalumba makes Australia's finest examples of the style. Apricot and peach kernel are its characteristic aromas, with a tangy, citrus palate and a lingering, dry finish.
Merlot has had a varied history in Australia, but nowhere is it more famous than in the Springhill vineyard in Eden Valley. Jim Irvine is merlot king and he crafts no less than nine incarnations of the variety every year. The best are blends with merlot's favourite partners, cabernet sauvignon and cabernet franc. Springhill is also home to a tiny patch of powerful and spice-driven zinfandel (zin-fan-dell).
The Barossa's world-famous shiraz and riesling remain its highlights, but when you're on the hunt for something different you'll discovery plenty of enticing alternatives.
Fox Gordon Cabernet Tempranillo 2007, $19
One of the bargain red wines of the year, this is a carefully and thoughtfully crafted blend of equal halves of the two varieties. Tempranillo brings complexity and excitement through its notes of savoury spice, earth and finely structured tannins, enhancing the precision of cabernet's blackcurrant fruit and perfumed aromatics.
Spinifex Lola 2010, $20
This is a blend of (wait for it…) marsanne, semillon, roussanne, ugni blanc and viognier but such is its seamless cohesion that you needn't fret about the pronunciation of 'ugni.' This wine is more about delicate restraint, grapefruit pith texture and subtle, savoury complexity than overt varietal definition.
Tscharke Girl Talk Barossa Valley Savagnin 2010, $21
With its cool flavours and low alcohol, you'd never guess that this zesty white hails from the warm Marananga district. It's a textural
and refreshing white with flavours of nashi pear, honeydew and mandarin. It finishes crunchy, zesty and textural, making it particularly multi-talented in the presence of food.
Yalumba Eden Valley Viognier 2009, $23
Yalumba has been perfecting viognier for decades and 2009 was my favourite season in a recent tasting of eleven vintages! A gorgeous perfume of Jasmine and Linden blossom leads into a palate of elegant poise, seamless texture and profound purity.
Irvine Merlot Cabernet Franc 2006, $25
My favourite Irvine merlot this year is also one of the cheapest! With crunchy, bright redcurrants and a lick of tangy acidity, it's maintained a lovely freshness in spite of its five years of age. There's some beautiful savoury complexity as well, with dried herbs, roast capsicum, grilled tomato and game nuances.
St Hallett Cellar Door Release Tempranillo 2008, $25
A brand new label that's set to arrive shortly, winemaker Toby Barlow followed the lead of the robust, structured style of this rocky, western slope in Rosedale. The result is a savoury, firm, drying, chiselled tempranillo that's built to age and demands some rustic fare to tame it.
Teusner The Dog Strangler Mataro 2009, $26
A gloriously distinctive mataro at a tantalising price, this is just the thing when you're looking for something unusual. With its floral lift, savoury complexity, red berry fruits and structured tannins, there's no question this is mataro. Don't miss it at the brand new Artisans of the Barossa cellar door.
Penfolds Cellar Reserve Gewürztraminer 2008, $34
Gewürztraminer's characteristic Turkish delight and stone fruit richness is on full display here, and – crucially – it's pulled into line on a fresh, lively finish, defined by the cool minerality of this single High Eden vineyard.
Irvine Zinfandel 2006, $35
Zinfandel can be a cantankerous thing, but Jim Irvine has managed to tame it thanks to painstaking crop thinning, ingenious trellising and bunch selection by fastidious hand pickers. The result is powerful, plush, alcoholic and packed with fruit cake, coconut and exotic spice.
Penfolds Cellar Reserve Sangiovese 2005, $50
There is a cool elegance to the alcohol and vibrant acidity of this wine which belies its Kalimna and Marananga vineyards. A bright red fruits flourish, milk chocolate flavours and fine, grippy tannins are more reflective of its fruit than oak, and it's infused with classic Penfolds longevity.
Break-out box
Don't miss the Barossa's latest wine destination, the new cellar door of the Artisans of the Barossa, which opened in the old Murdock Restaurant on March 10. The first wine flight to tempt you is the icon series, the top wine from each of the partners, Teusner, Spinifex, Sons of Eden, John Duval, Massena, Schwarz and Hobbs.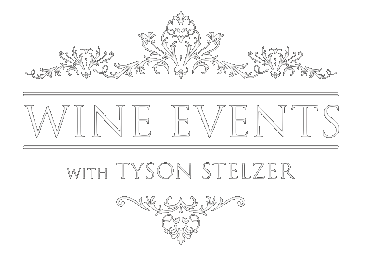 We'd love to add you to our list of friends so you're first to receive updates on all our upcoming dinners, tastings, tours, articles and books.