Value for money steals the show
First published in Style Magazine January 2010
Ever grabbed a bottle because it's plastered with wine show medal stickers? Choosing a wine purely because of some random award is about as reliable as selecting your evening's cuisine from the 6pm fast food commercials! But a wine with multiple trophies at capital city shows probably has something going for it.
The darling of the 2009 show circuit was the $90 Penfolds Bin A Chardonnay, picking up a haul of eleven trophies, including the champion trophy at the grand finale of all shows – the National Wine Show of Australia.
But you don't always have to spend a fortune to snare a show-stopper. Wines are judged "blind" in shows, so judges don't know their identity, nor their price. The most exciting thing about judging the National Show this year was the number of bargain wines that blitzed their more expensive rivals to claim big trophies.                              
The best dry red at the National Show was Sandalford Margaret River Range Shiraz 2008, which sells for just $20. After a string of great vintages in Margaret River (against a backdrop of challenging seasons in Eastern Australia) it came as no surprised that Margaret River also claimed the trophy for the best older Cabernet Sauvignon. More of a surprise that this was another $20 wine: Ringbolt Cabernet Sauvignon 2007.
Eyebrows were raised again when the bargain De Bortoli Deen De Bortoli Vat 5 Botrytis Semillon 2006 trumped the flagship De Bortoli Noble One Botrytis Semillon 2007 as the best sweet wine and Knappstein Hand Picked Riesling 2009 eclipsed the higher-priced Knappstein Acland Riesling 2009 for the best premium Riesling trophy.
The bargain blitz has swept across other shows, too. At the Melbourne Show, Australia's most famous wine trophy, the Jimmy Watson, was won by Eden Road Wines 'Long Road' Hilltops Shiraz 2008, which sells for just $16.50. That is, it did before it sold out just minutes after the trophy was announced!
In my own competition, The Great Australian Red for blends of Cabernet and Shiraz, the trophy for the best Shiraz-dominant blend went to a sub-$20 wine for the first time, the brand new $15 St Hallett Gamekeeper's Shiraz Cabernet 2008.
Perhaps the result that generated the most murmors in 2009 was the best dry red of show in the Adelaide Wine Show: Wolf Blass Yellow Label Shiraz Viognier 2008. The wine sells for just $15, and frequently much less. This was one show that I didn't judge this year, and I can't say this wine would have got my vote! It goes to show, there's more to great wine than show medals.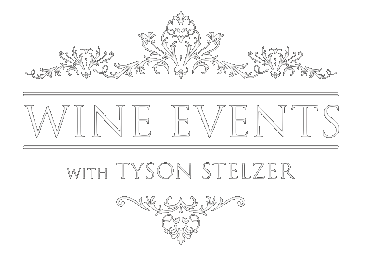 We'd love to add you to our list of friends so you're first to receive updates on all our upcoming dinners, tastings, tours, articles and books.