This article first appeared in Style Magazine, April
Tyson Stelzer
What is the hospitality world coming to?  The world's first robot restaurant caused quite a stir when it opened in China's northern Shandong province recently. A team of a dozen robot waiters parade around the room offering trays of food and drink. It's not much more than a high-tech sushi train, but the hope is to upgrade to human-like robots that can serve food and pour drinks.
Fun novelty, but is this what we want from a fine dining experience? Interaction with professional wait staff can make or break a great night out and high standards in wine service are just as important as food service.
When I came out justifying restaurant wine prices (Style, June 2007) restaurateurs across Brisbane sent me notes of thanks. But there's a responsibility that goes with the price and restaurants need to keep their end of the deal.
A friend recently dined at a reputable Brisbane restaurant and was poured a glass of wine which was oxidised because the bottle had been opened days earlier. He politely brought this to the attention of the waiter, who challenged him, but eventually, reluctantly, replaced the glass from a new bottle, which tasted much fresher.
It is appalling that a fine restaurant would pour wine from a bottle that was not opened that day, even more so that a waiter would challenge a customer's judgment. The only way this situation will change in Queensland is if restaurant patrons make it clear that they expect service to match the prices they're paying.
Look out for oxidised wine whenever you buy by the glass. You should be offered a taste first and if it seems vinegary, stale or lacking in freshness, request a glass from a new bottle.
Another Brisbane restaurant, another friend, another disappointment. This time a bottle of red wine arrived at kitchen temperature, which is where it is suspected it had been stored.
It's far too warm to serve red wine at room temperature in Queensland. If you're faced with this unfortunate scenario in a restaurant, dunk the bottle in a big ice bucket with lots of ice for five minutes. Likewise, fridge temperature is too cold for most whites so leave them out for fifteen minutes first.
Vote with your feet and dine at Queensland restaurants that get it right. We want service, not robots.
Wine Taste
Want to find all the fab new wines months before they hit the magazines and years before they make the guides? Chasing a weekly $15 quaff to astonish your guests? In the mood for cutting-edge cult sensations or the most extravagant superpremiums? Wine Taste lobs the best wines of the week into your inbox every Friday. Tyson Stelzer tastes thousands of bottles to unearth the best and leave the rest so you'll be up to speed in less than five minutes. Don't take your chances, take Wine Taste. Relax. It's the weekend and your wine is sorted. Sign up at www.TysonStelzer.com
Tyson's Picks
Rogers & Rufus Rosé 2010, $18
Pour yourself a big glass of R&R. Pale, dry and textural, it kicks every barbie pink rosé straight back into the toybox.
La Boheme Act Three Pinot Gris and Friends 2010, $20
Desperately cool inside the bottle and out, the Yarra Valley meets the characterful Latin quarter of 1880s Paris.
Penfolds Bin 407 Cabernet Sauvignon 2008, $55
The new vintage 407 is the finest in twenty years, and will live at least that long. Shudderingly precise cabernet. (Widely available)
Penfolds Bin 389 Cabernet Shiraz 2008, $65
389 is a great Aussie icon and the latest vintage is up with the finest. It caused a frenzy on release, so get in quick. (Widely available)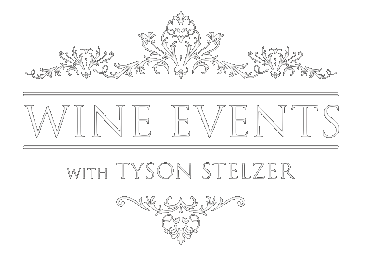 We'd love to add you to our list of friends so you're first to receive updates on all our upcoming dinners, tastings, tours, articles and books.