Welcome back Deutz soirée! 23 October 2021
Deutz is back and we are celebrating! It's been three years since Champagne Deutz has been available down under and we have missed this beloved house!
Holding a coveted place in my top ten champagne houses, Deutz stands tall alongside Billecart-Salmon and Pol Roger in my 'holy trinity' of the most elegant of all champagnes.
There isn't one wine out of place in this line of crisp, pure champagnes, impeccably crafted in a style of refined finesse. Its entry non-vintage cuvée is built on more generous inclusions of reserves than ever, vintage cuvées are the most sublime the house has created, its trilogy of rosés is unparalleled anywhere, and its prestige tier takes the top end to soaring new heights.
We are proud to reintroduce you to Deutz over an extensive canapé menu on the balcony and private room of Brisbane's most exciting new French restaurant, Bisou Bisou.
Spring is the perfect season to fall back in love with the graceful house of Deutz and to rediscover its refreshing air of pure lemon sunshine!
Showcasing
Deutz William Deutz 2006
Deutz Amour de Deutz Blanc de Blancs 2011
Deutz Brut Millésime 2014
Deutz Rosé Brut NV
Deutz Brut Classic NV

Menu
Cold canapés
Gougères
Smoked salmon on potato rosti, horseradish crème
Devilled eggs lyonnaise, bacon, smoked paprika & chive
Hot canapés
Cod brandade beignet, saffron mayonnaise
Chicken, tarragon & corn vol-au-vent
Substantial canapés
French fries, parmesan & black truffle mayo
Wild mushroom spinach quiche
Bowl items
Ratatouille orecchiette, basil & cashew parmesan
Market fish with tomato & fennel vierge
Cheese platters
A selection of local & imported cheeses.
Bisou Bisou XY and Balcony
Hotel X, 458 Brunswick St, Fortitude Valley, Queensland
6:30pm Saturday 23 October 2021
We are of course working closely with the Bisou Bisou team to do everything to ensure the safety of guests and fully comply with all relevant Covid restrictions. Should lockdown regulations force a postponement, we will of course offer you your choice of a full credit or refund. Should you be unable to attend on the day for reasons of health or travel restrictions, we will likewise offer you your choice of a full credit or refund. Please advise as early as possible if you are unable to attend.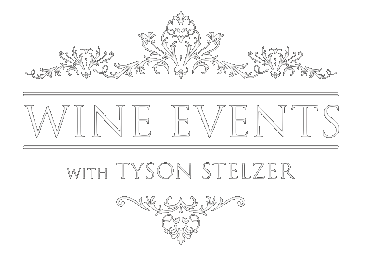 We'd love to add you to our list of friends so you're first to receive updates on all our upcoming dinners, tastings, tours, articles and books.