Why is champagne so cheap?
Did you know that Champagne pays its growers the highest grape price in the world, an average €6.20 per kilogram, more than 60% up on 15 years ago? It takes 1.2 kilograms of grapes to make a bottle of champagne, not to mention a production process more complex, more labour-intensive and more time-consuming than any other in the wine world. Besides fortified, champagne is the only wine style matured to its prime prior to release. Champagne currently has almost 1.5 billion bottles stockpiled, which will remain in waiting for an average of more than 4.5 years.
The average Champagne vineyard is now valued at more than €1.5 million per hectare, ranking Champagne as the highest value appellation viticultural land on earth, 60 times the value of an average Bordeaux rouge vineyard! Champagne also ranks as the fastest inflating value of France's wine appellations, with the price of vineyards growing by 3.4% per annum over the past decade and an incredible 513% in the past 25 years. Champagne's top Côte des Blancs grand crus are now fetching prices of up to €3 million per hectare.
And Champagne's cost of production is rising for another reason. The harrowing extremes of climate change are taking their toll, and the region has suffered bitterly in recent vintages. 2016 was a season of catastrophic climactic events that decimated yields by almost one-quarter, and 2017 was even worse, claimed by many growers to be their most challenging vintage in twenty years.
In 2017, Champagne's largest player, Louis Vuitton–Moët Hennessy, maker of Moët & Chandon, Mercier, Dom Pérignon, Veuve Clicquot, Ruinart and Krug, offered its growers a premium of 6-7% on the price of grapes, inflating prices across the region.
The only houses able to sustain these rising costs are those able to pass on price increases in export markets. As sales within Europe continue to decline, champagne remains one of the most price-sensitive luxuries in growing markets outside of Europe. Big brand discounting accounts for the vast majority of growth in key markets in recent years. Champagne is caught in the squeeze between the most expensive (and rising) cost of materials and production in the wine world and the most price-competitive and frequently discounted premium wine category on the shelves.
Champagne remains the bargain of the luxury wine world, with prestige champagne ranking as the most affordable and most accessible of all flagship global benchmark wine styles. When was the last time you found a mature First Growth Bordeaux or Grand Cru Burgundy for the same price as Krug Grand Cuvée or Pol Roger Sir Winston Churchill?
In 1904, Moët & Chandon Carte Bleue sold for the same price as Château Latour, Château Margaux and Château Haut-Brion. A 30-year-old Château Lafite was just double the price of a bottle of Louis Roederer, Mumm Cordon Rouge or Veuve Clicquot. Today, these Bordeaux icons are 20 times the price. Champagne does not rank even once among the top 20 most expensive wines in the world.
Champagne is the envy of the wine world, the universal and inimitable symbol of celebration. It accounts for 20% of French wine sales, from just 4% of the country's vineyards.
When I hosted an intimate group of champagne lovers for a special week of visits during harvest 2017, they arrived sceptical about the high price of champagne. After experiencing vineyards, cellars and cuveries of the top houses and growers across the region, they came to appreciate just what went into its production, and left astounded by its value.
Can champagne maintain its bargain prices? It can, and it will, but only until the moment demand hits a record high in the coming years. Since a record 339 million bottles in 2007, champagne achieved a post-GFC sales record of 313 million in 2015, softening to 307 million in 2017. Average ex-cellar bottle prices have risen by less than 15% over the past decade.
The writing is on the wall. Vineyard prices are up more than five-fold in 25 years. Grape prices are up 60% in 15 years. Yet the price of champagne has risen less than 15% in a decade. Champagne cannot remain cheap forever. Buy up.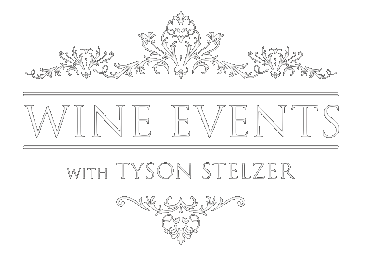 We'd love to add you to our list of friends so you're first to receive updates on all our upcoming dinners, tastings, tours, articles and books.