This article first appeared in Style Magazine, November 2008
Tyson Stelzer
Ever wish you could have a crystal ball that would tell you what the fashions will be next year? Or which teams will win the premiership? When it comes to wine, Tyson Stelzer provides a sneak preview of next year's fashions and winners.
More than 3000 bottles of wine landed on my doorstep in July. They were perfectly timed for my birthday, but these bottles had a different purpose – they were sneak previews of wines that will be on the shelves in 2009. My co-author Matthew Jukes arrived from the UK and together we tasted every bottle in search of the highlights that will set the trends next year.
In the aftermath of five tonnes of bottles and more than two thousand litres of grog, a little over three hundred wines leapt forward as absolute stunners, from McWilliams Inheritance Shiraz Merlot at all of $6.50 right through to Krug Grand Cuvée Champagne for a cool $295.
This list forms the core of our book, Taste Food & Wine 2009. We're deadly serious about the wines that make the cut, but from then on it's all about having fun. This year we found a sparkling Shiraz which is more like Beyoncé than Mr T, a sparkling white which is as elegant as Jean-Claude Van Damme in a nightie and a Semillon that will make you want to call the editor of Vogue immediately.
When it comes to winemakers, we introduce the thinking woman's winemaker eye candy, an ultra-cool hairball who makes a wincingly tight Verdelho, and a Shiraz maker obsessed with medieval siege machines.
Finding the perfect bottle for your occasion is all about aligning it with mood and food, so Taste Food & Wine 2009 includes a 100 page encyclopaedia of food and wine matching. Look up your cuisine, dish or ingredient and we've got options for the styles of wine that will make for the best combinations.
When it comes to hot tips for styles to buy in 2009, you'll find the most joy with the mainstream varieties of Sauvignon Blanc, Riesling, Chardonnay, Pinot Noir, Cabernet Sauvignon and Shiraz.
If you're keen to learn more, join Matthew and me for dinner at The Mercure on November 18 to taste some of the highlights from the book matched with local cuisine. For bookings, call Vintage Cellars Paddington on 3367 1772.
Stop press: Taste Food and Wine has just been awarded the 2008 Australian Food Media Awards prize for Best Food and Wine Writing.

Tyson's Picks
McWilliams Inheritance Shiraz Merlot 2007 ($6.50)
This is the only red at this "nearly free" price that you should be caught drinking this year. This happy-go-lucky style deserves to be glugged by the case load. (Widely available)
Bleasdale Sparkling Shiraz NV ($21)
This slippery, curvy and succulent Sparkling Shiraz is more like Beyoncé than Mr T. It's your perfect date for Christmas Day. (Widely available)
Bay of Fires Arras 2002 ($57)
As elegant as Jean-Claude Van Damme in a nightie, this is a decadent bottle of Aussie bubbles from an epic vintage. (1st Choice, Dan Murphy's, Vintage Cellars)
Krug Grand Cuvée NV ($295)
I bought a bottle of this epic wine to celebrate the birth of my first child this month. There are some occasions that deserve nothing less. (Widely available)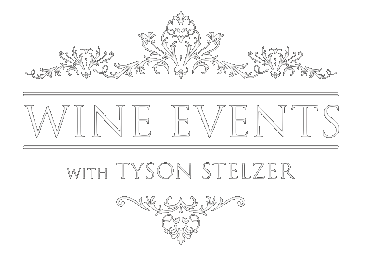 We'd love to add you to our list of friends so you're first to receive updates on all our upcoming dinners, tastings, tours, articles and books.