This article first appeared in Style Magazine, October 2008
Tyson Stelzer
Ever bought a wine because it looks good in your glass? It's not as silly as it sounds. Looking good is the first step to tasting good, reports Tyson Stelzer.
Good looks go more than skin deep when it comes to wine. And I'm not talking about hip labels or fancy bottles.
Great Champagnes really do sparkle more than ordinary fizz. And the pale salmon hue of a great rosé is so much more sophisticated that the fluorescent pink glow of lolly water.
The colour of a wine can also reveal a lot about its style. If a white wine is a darker yellow it is likely to be older or matured in oak barrels. If a red wine is darker in colour it's probably more concentrated in flavour. A medium colour, like Pinot Noir, points to medium intensity. As with whites, brown colours in red wines indicate that they're older.
The appearance of a wine can also give you some clues as to whether it's in good condition. A young wine should not be cloudy or brown in colour.
Matching wine and food can be a little like matching clothing – if you get the colour match right, you're half way to assembling a smart outfit. It's not just as simple as red wine with red meat or white wine with white meat. For a char-grilled steak, find an inky black Cabernet or Shiraz. Medium-coloured meats such as duck prefer medium-coloured wines like Pinot Noir.
One of the most delightful food and wine colour matches is salmon with rosé Champagne. Darker white meats such as pork can handle darker white wines like Chardonnay. Very young, light whites like Riesling, Sauvignon Blanc and Semillon can almost take on the appearance of water. They are said to be "white" in colour and they are the perfect match with "white" seafood like scallops and whiting. As these wines age, they take on a deeper yellow hue and can then confidently sidle up alongside darker meats like turkey or reef fish.
What to do with a green salad, then? Believe it or not, the colour rule works here, too! Before you break out the Midori, reach for a bottle of young Semillon or Sauvignon as these can have green colour hints.
Tyson's Picks
De Bortoli Wines Windy Peak Cabernet Rosé 2008, $13
This is the cheapest rosé worth buying this Spring. It looks the part with its pale salmon tone and fresh raspberry flavour. (1st Choice, Vintage Cellars)
Pertaringa Understudy McLaren Vale Cabernet Petit Verdot 2006, $18
This is as dark as Cabernet gets under $20, thanks to a Petit Verdot element playing understudy and contributing spice and fragrance. (Dan Murphy's, 1st Choice, Vintage Cellars)
Pepper Tree Semillon 2008, $26
Pepper Tree is one of the palest wines on the shelves at the moment, and the most refreshing fashion statement to have in your glass. (www.peppertreewines.com.au)
Leo Buring Leonay DWL17 High Eden Riesling 2008, $40
This crystal clear Riesling is as devastatingly pure and razor-sharp as has ever been made under this legendary label. A cellaring special. (Widespread distribution)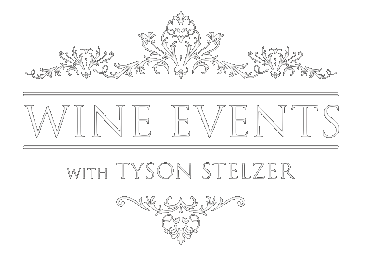 We'd love to add you to our list of friends so you're first to receive updates on all our upcoming dinners, tastings, tours, articles and books.