Wine Travel: Tasmania and Tattinger
This article first appeared in QANTAS Inflight Wine Guide, 2012
Tyson Stelzer
Tasmania's vineyards are among the most idyllically placed in the country, perfectly located to
nurture premium, cool climate wines. Lining the banks of spectacular rivers and inlets, hugging
slopes orientated to catch the sun, these magnificent vistas enjoy an ever-present backdrop of
towering forests and rolling hills.
For the traveller, this dramatic, inviting and ever-changing landscape makes for one of Australia's
most breathtaking wine journeys. Its vineyards are compressed into accessible pockets in the north,
south and east of the isle, radically reducing travel times from those of the mainland, yet enjoying no
less diversity in terroir or climate.
This accounts for Tasmania's ever-rising talent with an extensive array of wine styles and varieties.
It's no surprise that Australia's most chilling, southerly extreme is its most famous sparkling wine
territory and the source of accurate and full-flavoured pinot noir, refined chardonnay, zippy
aromatic whites and finely balanced sweet riesling. Unexpected, perhaps, is its ability to create
distinguished cabernet sauvignon in just the right vineyard and, more recently, to ripen even shiraz.
You needn't venture far from Tasmania's largest cities to find yourself in the vines and to the north,
south and east of Hobart there are dozens of estates to discover. The nearest is Moorilla Estate
(www.moorilla.com.au), just 15 minutes out of town by car or a spectacular 45 minutes by ferry. A
pioneer of the modern era of viticulture in southern Tasmania, Moorilla is now MONA, the Museum
of Old and New Art, a confluence of wine, food, art and culture.
Further up the Derwent River, the estate vineyard of Stefano Lubiana (www.slw.com.au) slopes
gracefully toward the river. Steve Lubiana crafts some of southern Tasmania's most precise aromatic
whites, compelling pinot noir and refined sparkling wines.
The Coal River Valley is just a 20 minute drive east of Hobart. This dry area is capable of ripening
everything from sparkling base to shiraz. The first commercial vineyard was planted in Tasmania
in 1823, predating the wine industries of both South Australia and Victoria, but it was not until
1973, precisely 150 years later, that vines first came to Campania in the Coal River Valley. This
vineyard has today become Domaine A (www.domaine-a.com.au), the source of the state's
most distinguished cabernet sauvignon from immaculately tended old vines. There are dozens of
vineyards to explore in the area, and don't miss the cellar door of Meadowbank and Frogmore Creek
(www.meadowbankwines.com.au).
The wine epicentre of Tasmania's east coast is a couple of hour's drive from both Hobart and
Launceston, and worth every minute of the trip, if only to experience the unique, natural
amphitheatre site of Freycinet Vineyard (www.freycinetvineyard.com.au). Here, more than
thirty-year-old vines are the source of one of Tasmania's most distinctive pinot noirs and precise
chardonnays.
The wet, humid vineyards of Tasmania's north are a stark contrast to its dry south, but every bit as
spectacular, and its fruits equally outstanding. Chardonnay and pinot noir are again the emphasis
here, and sparkling wine is a key focus. Sweet riesling is rising to prominence, with misty mornings
encouraging the onset of botrytis, the secret to the world's sweetest white wines.
Launceston is the hub of the Tamar Valley, and it's just a 15 minute drive south to Joseph
Chromy Wines (www.josefchromy.com.au) or 30 minutes north along the stunning banks of the
Tamar to Tamar Ridge (www.tamarridge.com.au). These two estates exemplify the diversity
of the Valley, from the cooler upper reaches of Chromy to Tamar Ridge's Kayena vineyard,
surrounded by water on three sides. En route to Tamar Ridge, don't miss Andrew Pirie Wines
(www.pirietasmania.com.au) and some of the state's most acclaimed sparkling wines from this
pioneer of viticulture in the area.
The undulating hills of the Pipers River area to the east of the Tamar River are home to three
of Tasmania's best known labels. Bay of Fires (www.bayoffireswines.com.au) and Pipers Brook,
with its sister labels Kreglinger and Ninth Island (www.kreglingerwineestates.com), each produce
beautifully crafted aromatic whites, chardonnay, pinot noir and sparkling wines, while Jansz
(www.jansztas.com) is a specialist of fine fizz.
Taittinger
The fabled house of Taittinger holds a privileged position among the large, independent, family-
owned champagne houses, one of the remaining few to uphold the family name not only on its label
but in its management. When the house was sold in 2005, the entrepreneurial Pierre-Emmanuel
Taittinger launched a fierce, year-long buy-back for his branch of the family. Today, Pierre-
Emmanuel remains President, his dynamic son, Clovis, is Export Director and his creative daughter,
Vitale, oversees the artistic vision of the company.
Taittinger has enjoyed a progressive ascent in quality since its return to the family. Change comes
slowly in Champagne, particularly in a company that prides itself on working with four varieties:
chardonnay, pinot noir, pinot meunier and time. Led by the nervy structure of chardonnay, its wines
are softened thanks to the blessing of long ageing in the company's four kilometres of galleries
under its headquarters in Reims, including a section of breathtaking fourth century Roman chalk
mines.
Taittinger's flagship, Comtes de Champagne Blanc de Blancs, emerges from its distinguished resting
place in the bowels of the chalk after more than a decade. Following the roll call of the most heroic
chardonnay villages of the Côte des Blancs, this wine is a statement of intricately, epically spun
mineral texture from vines that bore to the very core of Champagne's finest chalkfields. A high-
pitched harmony of vibrant lemon and white peach is toned by rumbling depths of silky softness and
crystalline assertiveness, touched with enchanting wisps of gunsmoke and flint, almond meal and
white pepper. Inimitable, irresistible and arresting, Comtes de Champagne holds an enviable place
among the finest blanc de blancs in the world.
Taittinger Comtes de Champagne Blanc de Blancs 1999 was a worthy wine to win Qantas the award
for First Class Sparkling in the Cellars in the Sky airline wine awards 2011.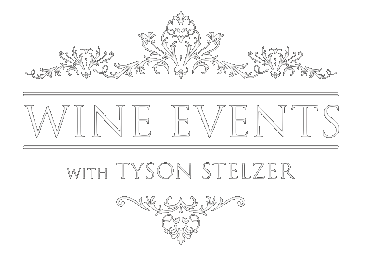 We'd love to add you to our list of friends so you're first to receive updates on all our upcoming dinners, tastings, tours, articles and books.