This article first appeared in Style Magazine, August 2007
Tyson Stelzer
When it's time to warm up on the inside, it's time to crack a bottle of fortified, explains Tyson Stelzer.
It sure has been a cool winter in Queensland this year. A great excuse to invite over your nearest and dearest, stoke up the fire, break out the choccies and snuggle in for the night. But what to drink?
Leave the Sauvignon for summer and keep the Shiraz for steak, this is the time to crack a fortified wine.
The best value fortifieds on the shelves right now are Liqueur Muscats and Tokays, and the epicentre of the universe for both of these is right here in Australia. The north-eastern Victorian region of Rutherglen is responsible for the most hypnotic of after-dinner tipples on the planet.
Rutherglen Muscats and Tokays are classified according to a four-tier system which begins with 'Rutherglen Muscat/Tokay' and progresses through 'Classic' and 'Grand' before reaching 'Rare'.
These wines are almost always a blend of many vintages, and for many Rutherglen producers the reserves extend back for half a century or more. Even tiny proportions of these old wines add incredible richness and complexity to the finished blend.
The further you progress through the four tiers, the more old material you're getting. The colour darkens, the flavours become more intense, and (you guessed it) the price goes up.
The good news is that you don't need to spend a small fortune on a bottle of Rare to guarantee a great night in front of the fire. Many of the younger blends under the cheaper classifications are much more drinkable wines than the old boys.
I'll let you in on a little secret about fortified wines. Sales have been on the decline for decades and this year they've dropped even further. Joe Bloggs has forgotten how delightful these wine are, and his loss means your gain.
The wines that we're talking about are utterly world-class. No other place on the planet can make wines like these. Bearing this in mind, the fact that the reserves are so old and the wines are only made in tiny quantities, they deserve to be nose-bleedingly expensive.
They're not. Check out the prices of my picks this month and you'll be smiling wide. Low demand has meant that some producers have even dropped prices or changed to larger bottles without charging more.
Get on board now, because things will go ballistic the moment the world discovers these treasures!
Oh, and you can keep drinking a bottle for months after you open it. And did I mention that they're the perfect thing with chocolate?! Does it get any better than this?
Tyson's Picks
Morris Liqueur Muscat NV ($18/500mL)
Fresh, raisined and spicy, this is a lot of Muscat nectar for a bargain price. With the right friend, you could really do a few glasses of this. (Widely available)
Campbells Tokay NV ($21/375mL)
Any Muscat or Tokay made by Colin Campbell is going to excite your senses, whether it's at Rutherglen level ($21), Classic ($42), Grand ($94) or Rare ($108). Pick your price and go for it! (Widely available)
Stanton & Killeen Classic Muscat NV ($27/500mL)
To get your mind around these flavours, imagine liquidised fat raisins, coffee beans and ginger cake. Or you could stop imagining and fetch yourself a bottle! It's a Grand at a Classic price. (Widely available)
Morris Old Premium Liqueur Muscat NV ($62/500mL)
Listen up. This is my favourite Rare Muscat in the world and it sells for a quarter of the price of some of its peers. Morris is rumoured to have the largest reserves of very old Muscat on the planet, and this wine is proof that it must have. Just a drop of it will take you out of this world. (Widely available)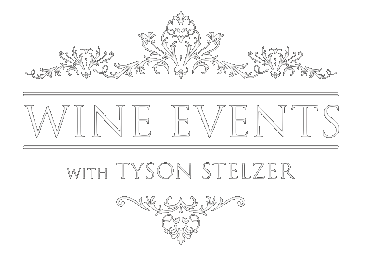 We'd love to add you to our list of friends so you're first to receive updates on all our upcoming dinners, tastings, tours, articles and books.