The year the world discovered Australian sparkling
It's the week before Easter, the sales are in full force, Bollinger is $64, Taittinger is $50, Lanson is $40 and Piper-Heidsieck is $39. Last year, Australia clocked in as the fastest-growing champagne market on earth by both volume and value. At the height of our champagne frenzy, should we even bother with Aussie fizz? Does our home-grown sparkling stack up? For an objective perspective, we do well to look beyond our borders. How does the rest of the world regard Australian sparkling?
2017 was the year the world discovered Australian sparkling
In years to come we will look back on the events of the past twelve months as a watershed year for Australian sparkling. 2017 marked a turning point for Australian sparkling on the global stage.
A series of key signs have aligned to herald a new era in the recognition, success and opportunity for Australian sparkling wine exports.
The rise and rise of Australian sparkling wine over the past decade has been unprecedented. In my Australian Sparkling Report 2017 I recounted the story of how 2015 and 2016 saw Australian sparkling come of age at home. 2017 was the year in which it first came to true international acclaim.
Australian sparkling producer takes out our first international accolade
Never in history has a specialist Australian sparkling brand trumped every still wine producer in the country for a major international accolade. Never, that is, until November 2017, when it was announced in the UK that the winner of the trophy for the Best Australian Producer at The International Wine and Spirit Competition was House of Arras.
Such a grand international accolade is a powerful statement, but I have been equally impressed recently by the profound endorsements that I have heard in hushed voices in important places. There is a rising buzz around Australian sparkling in influential circles globally.
World influencers acknowledge the calibre of Australian sparkling
In September 2017 I took over a restaurant in Downtown Manhattan to present 22 of the Tasmanian highlights of my Australian Sparkling Report 2017 for wine and tourism trade and lifestyle media. It was to be the first ever Tasmanian sparkling showcase on US soil.
With the support and encouragement of the Tasmanian makers, I did a daring and controversial thing. Alongside the Tasmanian sparklings, I chose four of the most expensive and highest pointed cuvées from the new edition of my Champagne Guide to pour at the same tasting: the epic 2002 vintage from the mythical house of Krug, Nicolas François Billecart 2002, the finest cuvée of the moment from this great house, the heavenly prestige cuvée of Amour de Deutz Rosé from the sublime 2008 vintage and an ultra-rare re-release of Duval-Leroy Femme de Champagne from the great 1996 vintage, no less. Four of the most sublime sparkling wines on the planet right now, with price tags between $400 and $600 per bottle, ten times the price of virtually every Tasmanian cuvée in my tasting.
No small risk. How would the tiny state of Tasmania stand up the middle of one of the most cut-throat markets of all, in the stratospheric company of the greatest sparkling wines on earth? Tasmania's sparkling industry is, in real terms, just a few decades old, making cuvées that, with just a few exceptions, have never been sold beyond the borders of Australia. Champagne houses boast hundreds of years of history in a region that has been producing sparkling for four centuries and cultivating grapes for more than 2000 years. And at ten times the price.
And there's another twist to this precarious scenario.
Carol Duval-Leroy herself, the matriarch of her eponymous family house, who has personally led its transformation into what is now the fifteenth largest house in Champagne, was present at my New York event to launch her 1996 Femme de Champagne.
At the conclusion of the tasting, Carol made a point of thanking me for introducing her to the best sparkling wines of Tasmania.
'I almost said "champagnes"! she exclaimed. 'They are on that level.'
I have known Carol for 13 years and she is not one to use superlatives lightly. Never have I heard such endorsement of any sparkling wine from the Champenois.

And this was no one off. Recently in a benchmark tasting in Champagne one high profile chef de cave leant over to another and commented, 'There is one other sparkling region in the world that we need to be very aware of and that region is Tasmania.'
A famous champagne grower in Le Mesnil-sur-Oger recently declared to me, 'Tasmania now makes the best sparkling wines on earth outside Champagne.' Strong endorsement, especially given the context of the conversation: his own side project embarking on sparkling wine production in California.
In November 2017 I assembled the most significant benchmark international sparkling tasting I have yet hosted, lining up 16 of the very best cuvées I have tasted from Prosecco, Spain, the south of France, California, Central Otago, Victoria and the Adelaide Hills. Assembling a discerning audience of sparkling winemakers, sommeliers, wine buyers and sparkling-adoring public at Effervescence Tasmania, I concluded the tasting with two blind flights to compare the finest wines of Tasmania and England with similarly priced standouts from three of my very favourite champagne houses. At the conclusion of the tasting, before revealing the cuvées, I put the vote to the preference of the room. The overwhelming standout was unveiled to be House of Arras Méthode Traditionnelle EJ Carr Late Disgorged 2003.
For the first time in history, Australia now stands proud among the greatest sparkling producers on earth.
Sparkling is Australia's fastest-growing wine export category
Australia's sparkling exports are beginning to reflect the global recognition its wines are receiving. 2016-2017 was a record year for Australian wine exports overall, with sparkling excelling as the fastest-growing category. Sparkling exports grew at six times the rate of still wine exports in 2016-2017.
Meanwhile, production of Australian prosecco has trebled in the three years since 2015, growing by 50% in 2017 alone, and estimated to be worth $60 million, with projections suggestions that sales could reach $200 million within a few years. Australia is gaining a significant footing in the rapidly expanding international prosecco market.
Wine Australia attributes Australia's sparkling export growth particularly to the rise in popularity of Australian sparkling in New Zealand and China.
The potential for Australian sparkling wine exports to grow is tremendous
Sparkling represents just 2% of Australian wine exports compared with 11% of domestic wine sales. Its opportunities to expand are widespread.
China
Reports are beginning to emerge from China that sparkling wines may be overtaking the popularity of red wine in the country. Sparkling wine still makes up just one percent of wine sales in China, but posted 33% growth in 2017. A surge in more affordable bubbles is drawing in the average Chinese consumer, and in particular young professionals, who are embracing sparkling wines more openly than their predecessors. More than half of Chinese sparkling wine drinkers are aged between 18 and 34.
United States
While Australian sparkling is tiny in the US, the opportunities are huge, with the market recording 33% growth in sparkling sales and more than $350 million in turnover in 2016. The US now represents Champagne's most valuable export market, while prosecco and US sparkling are regarded as the best value. Prosecco has ranked as the number one sparkling growth category in the US over the past decade, driven particularly by the under-45s category.
United Kingdom
Sparkling consumption has increased by 40% in the UK in the past five years, and thirst for Australian sparkling wine is on the rise. In the wake of Brexit, champagne remains too expensive and cava has posted 6% decline since 2015. Prosecco has exploded three-fold by volume in five years and continues to power along, though there are signs that tastes are moving on. New World sparkling and French crémant are the flavour of the day, New Zealand and Argentinian sparklings are on the up, and Aussie fizz is back in vogue.
Japan
Japan is a mature, premium sparkling market where Champagne and Cava dominate, and Chile has recorded significant volume increases (though perceived by the Japanese as highest in value for money and lowest in quality). Champagne, Cava, Prosecco and Asti are considered highest quality, and Cava as the best balance in terms of perceived quality and value for money. Australia is regarded along with Champagne and Chile as the preferred sparkling wines for drinking at home or at a friend's house.
Australia could become the global benchmark for high quality, affordable fizz
Italian Prosecco is the big success story of global sparkling of the past decade, accounting for a large proportion of the worldwide growth in sparkling consumption as consumers have sought value for money in the wake of the GFC. This growth has driven volumes up astronomically and an ocean of bulk, discounted proseccos have swamped key markets like the US and UK. Herein lies the challenge for prosecco and the opportunity for Australia. Consumers are waking up to the declining quality and waning reputation of Italian prosecco. This paves the way for Australian prosecco to gain traction of the global stage. Further, traditional method Australian sparkling from chardonnay, pinot noir and meunier is superior to Italian prosecco, and while it isn't cheap, it is more affordable than Champagne. This is why Australia has the potential to replace Italian prosecco as the global benchmark for high quality, affordable fizz.
This article is an excerpt from Tyson Stelzer's Australian Sparkling Report 2018, the most in-depth report he's filed yet on this dynamic category, a 77 page trawl through all the hot topics in Australian sparkling, featuring full reviews of his 120 best sparkling wines of the year of every price and style. Free download…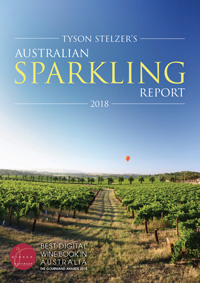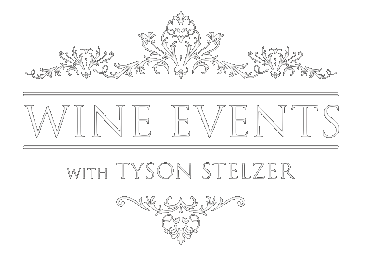 We'd love to add you to our list of friends so you're first to receive updates on all our upcoming dinners, tastings, tours, articles and books.