The Champagne Guide 2018-2019 has landed and Tyson Stelzer invites you to join him in raising a glass or two to celebrate! He's coming to a location near you: Twenty-five dinners, tastings, galas, weekends and tours across ten cities, six states and four countries in all!
Pre-release signed copies of The Champagne Guide 2018-2019 are available now.
Deutz Dinners
with President Fabrice Rosset
Quay Sydney – 24 October
Vue de Monde Melbourne – 25 October
Wesley House Brisbane – 27 October
tysonstelzer.com
Fabrice is an inspiration in his ambition, leadership and tenacity. Over more than two decades he has driven one of the most phenomenal success stories of the modern era of champagne. He is bringing with him a very special selection of champagne magnums and bottles from the depth of his cellar, including the prestige cuvées William Deutz 2000 and 2006, Amour de Deutz 2002 and the remarkable old vintage of 1990 Brut Millésimé. In all, an extraordinary line up of six cuvées from one of the greatest and most underrated champagne houses will be matched with four courses created by Quay Restaurant, Vue de Monde and 85 Miskin St.
Champagne Tasting
New York City
28 September 2017
Champagne Cocktail Party
The Edinburgh Cellars Adelaide
9 October 2017
edcellars.com
Champagne Dinner
Stokehouse St Kilda Melbourne
12 October 2017
stokehouse.com.au
Champagne Dinners
Lamont's Cottesloe Perth
13-15 October 2017
lamonts.com.au
Vintage Cellars Champagne Galas
Sydney – 17 October 2017
Melbourne – 18 October 2017
Brisbane – 21 October 2017
Perth – 2 November 2017
vintagecellars.com.au
Champagne Dinner
Stokehouse Q Brisbane
19 October 2017
stokehouseq.com.au
Moët & Chandon Tasting
Sydney Opera House
20 October 2017
Pierre Gimonnet Dinner
Woodland House Melbourne
26 October 2017
woodlandhouse.com.au
Taittinger Masterclasses
Brisbane Good Food & Wine Show
27-28 October 2017
goodfoodshow.com.au
Effervescence Tasmania
Hobart & Launceston
16-19 November 2017
effervescencetasmania.com
Taste Champagne
Hong Kong
4 December 2017
watsonswine.com
Champagne Masterclass
Eddie The Flying Winemaker Hong Kong
5 December 2017
flyingwinemaker.com.hk
Egly-Ouriet Dinners
Sydney, Melbourne & Brisbane
February 2018
Sparkling Saffire Weekend
Saffire Freycinet
20-22 July 2018
saffire-freycinet.com.au
Champagne Tour
9-16 September 2018
champagnetours.com.au
Tickets & Enquiries jody@winepress.com.au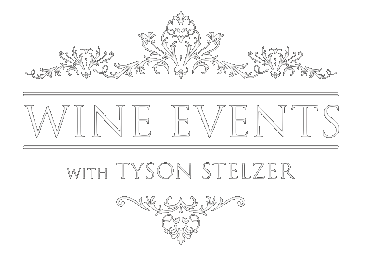 We'd love to add you to our list of friends so you're first to receive updates on all our upcoming dinners, tastings, tours, articles and books.